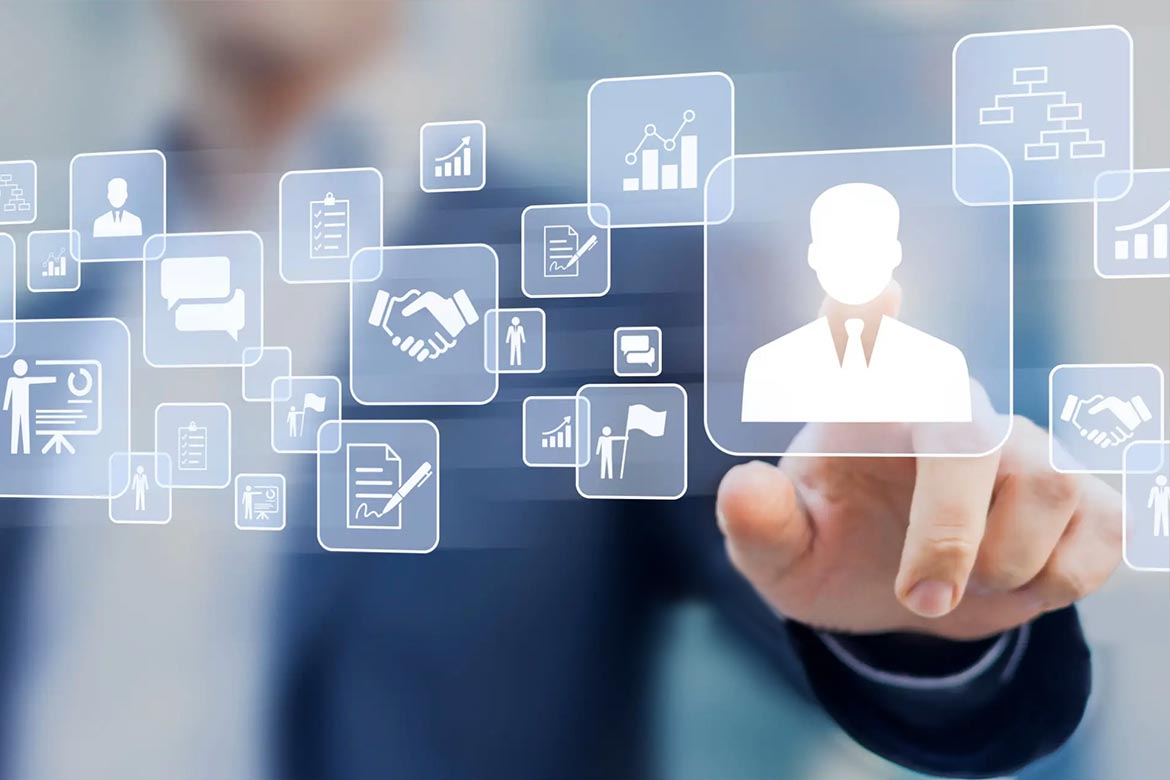 The world of work is changing more rapidly than ever. Due to these constant shifts, leading organizations everywhere are increasingly prioritizing learning and development (L&D) in order to stay competitive. According to Gartner's recent survey of HR leaders, L&D has made its top four list of priorities for 2023. Seyda Berger-Böcker, Gartner HR Director Analyst, has shared that this year, "Instead of opting for simple cost-cutting measures, leading organizations are focusing on growth and determining which investments will drive competitive advantage in the year ahead."
So, how can you leverage one of the most valuable growth tools, L&D, within your organization? First, leaders must understand why L&D is so important in today's digital-first work environment. And today, we're sharing exactly that. Our ultimate goal is to allow you to understand exactly what L&D is and how your team can best leverage this invaluable tool for success.
What is L&D? 
Learning and development, or L&D for short, refers to the process of training, upskilling, reskilling, and mentoring employees so that they can maximize their potential and contribute more meaningfully to the organization. 
Regardless of their size or industry, organizations that invest in L&D reap significant benefits such as increased productivity, retention, and customer satisfaction, as well as improved talent attraction and development. Therefore, it is crucial that companies recognize the importance of L&D as a strategic imperative to remain relevant and succeed in the ever-changing business world.
Why is Learning & Development Important for Organizations of All Sizes?
A year into the pandemic, Satya Nadella, CEO of Microsoft, shared, "We've seen two years' worth of digital transformation in two months." And honestly, what's dubbed a "wartime-like response" has continued at a similar pace in the years following. 
As such, in today's fast-paced and dynamic business environment, organizations must adapt continuously to remain competitive, grow, and serve their customers better. The key to achieving this goal lies in equipping employees with the skills and knowledge needed to perform their jobs better, which is where learning and development (L&D) comes in. These are just a handful of the many benefits of learning & development: 
Internal Mobility
Organizations everywhere are combating a "War for Talent" despite layoffs in many industries. Many are struggling to attract, retain, and develop talent in a way that fuels their management pipeline. 
The best way to combat this is to engage employees through learning opportunities, which makes them 94% more likely to stay. From there, use their coaching programs to help build them up to fill leadership roles! A win-win.
Skills Development
Does your team have the soft skills necessary to thrive in today's world of work? If not, L&D can help. Using self-assessments, individualized coaching, group workshops with team members, and e-learning tools, individuals will be able to not only identify their skills gaps but work towards closing them in real-time. 
Employee Retention
In a recent Gallup survey, they found that 66% of workers between the ages of 18-24 ranked learning new skills as one of the top three perks when evaluating employment opportunities. Millennials and Gen Z are prioritizing learning more than ever before, and they're the largest demographics in the workforce today. That said, L&D could be the key to keeping them on your team!
Who Should Be Involved in Learning & Development Decisions
The first thing you need to adopt L&D in your organization is C-Suite buy-in. Which isn't always easy to garner. That's why we prepare our partners with data and proof points that show the inevitable positive impact L&D will have on your organization.
But they're not the only ones who should have a say when developing an L&D program for your business. When it comes to making decisions about learning and development, it's crucial to involve a range of voices across your organization. This not only ensures that your efforts are aligned with your business goals and culture, but it also helps to foster a sense of ownership and engagement among your employees. 
While HR and L&D professionals may play a central role in shaping the learning agenda, managers, frontline employees, and subject matter experts should also be invited to contribute their perspectives and expertise. By bringing together diverse viewpoints, you can create a more effective and comprehensive approach to learning and development that benefits everyone in your organization.
How to Choose a Learning & Development Partner for Ultimate Success 
When it comes to choosing a learning and development partner, it's crucial to consider your ultimate goals and desired outcomes. A skilled partner will:
Work with you to identify your organization's specific training needs and develop customized solutions that align with your overall strategy. 

Have a proven track record of success, with experience in your industry and a portfolio of satisfied clients. 

Employ a team of seasoned business professionals and certified coaching staff.

Boast a unique, proprietary platform or methodology to help your team achieve results.
However, with this, you don't want to overlook the importance of a strong cultural fit. Having a third-party learning and development team that shares your values and understands your company's unique culture ensures they become an extension and support that provides ultimate value.
Finally, pay attention to the level of communication and collaboration you can expect from your partner. The best L&D firms will work closely with your team to ensure seamless integration of new training and development programs, ultimately leading to improved employee performance and, ultimately, business success.
If you're interested in exploring a partnership with NimblyWise as your organization looks to leverage L&D within your organization, let's discuss the opportunities!