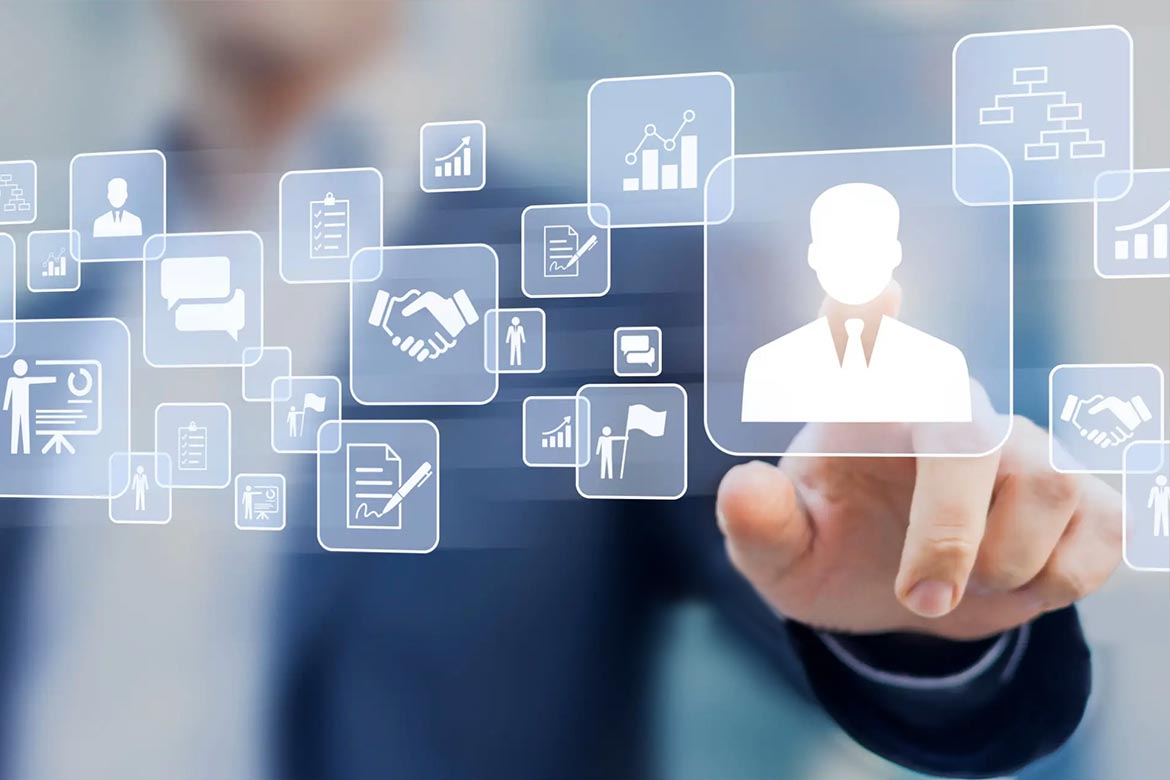 Are you a talent leader learning and development professional struggling to secure buy-in from the C-suite for your team's valuable learning initiatives? Are you constantly dealing with questions about whether investments in leadership development programs are worth it, when their return on investment can take some time to see? 
Today we're talking about a major concern among those trying to orchestrate successful workplace learning solutions—getting management teams, especially the C-suite, onboard. After working with L&D professionals, CEOs, and CFOs at many of our client sites, we have tips for securing commitment from executives within your organization so you can move forward with confidence. 
Together we'll explore ways of taking an evidence-based approach that demonstrates clear ROI and budget justification that will have even the most skeptical CFOs signing off without hesitation.
What CEOs and CFOs Want Proof of With Your L&D Proposals
To get your C-Suite on board with learning and development initiatives in your organization, you first must understand what they want. After working with many over the years, these are the three most prevalent proof points these executives are seeking:
Clear and profitable impact from application at other similar organizations

How this investment will directly solve an organizational issue like turnover or low engagement

Will the ROI be tangible or intangible, and how will you track KPIs throughout the course of the program deployment to measure results
So, how can you leverage this within your organization and gather data to create proposals that sell? The key is in the data…
Providing Clear Impact Data from Other Organizations
The C-Suite loves numbers. There's no way around that, and rightfully so. A data-backed approach to business growth is always a priority for successful teams in every industry. 
So, that's where you need to start. Here are a few useful stats on L&D impact you can leverage with a corresponding argument for adoption:
Stat: Gallup uncovered that ~70% of team engagement variance is tied to the quality of the manager or team leader. 
Argument: If you invest in making your managers more effective via customized L&D programs for management teams, your employees will statistically become more engaged. Which, in turn, means they're more likely to stay and embrace upward mobility within the organization. 
Stat: The American Society for Training and Development found companies that spend more on learning initiatives have 24% higher profit margins and generate 218% more revenue per employee.
Argument: There is a direct correlation between L&D spend and increased revenues because teams cultivate employees who are more productive, effective, and engaged. This is inevitably a better investment than having to hire new employees, which can cost upwards of 200% of an individual's salary. You can even leverage this turnover calculator that helps quantify the cost of turnover for each unique position.
Stat: According to Gartner, the number one priority of HR executives in 2023 is leader and manager effectiveness due to factors like labor shortages, cost savings, and the fact that many believe their leadership development doesn't prep their teams for the future of work. 
Argument: To stay ahead of the competition, you need to start with your own team. Good leaders and managers will help talent grow within the organization rather than causing them to jump ship.
Stat: In order to attract top talent, you need solid career trajectories and learning opportunities. In fact, 87% of millennials (the largest demographic in the world of work today) state that professional growth and career development are very important to them, with 94% saying they'd stay at an organization longer if they had learning and development opportunities and 
Argument: To grow your team and attract top talent, L&D needs to be a priority. It's that simple.
Now, these are just a handful of recent statistics that share the urgent need for learning and development for employee engagement and retention. When creating a report for your own C-Suite, you can even take this a step further and research L&D impact within your own industry.
Providing Clear Impact Data from Your Own Organization
Now, if you've gotten this far, you won't want to stop with data from other organizations. You'll also want to survey your own organization in a few different ways to design a more persuasive proposal:
An Employee Survey to Gather Data
If you don't do employee pulse surveys, below are a few questions you can ask that directly impact L&D, specifically for new managers and employee training opportunities. Get one out this week so you can have that data in hand sooner rather than later! 
How satisfied are you with your current role? 

How satisfied are you with your learning and development opportunities?
How satisfied are you with your manager's leadership and mentorship?

Do you feel that you can approach your manager with concerns, career questions, etc.?

Does your manager explain organizational changes and how they impact you?
With these pulse surveys, be sure they are entirely anonymous so that you can gather truthful and impactful responses. Also, after each question, if it's a sliding scale or multiple-choice response, give space for employees to fill in additional thoughts and feedback so you can gather even more useful information.
A Leadership Survey to Gather Data
But, with these pulse surveys, we also recommend starting them for your leadership and management teams. With this, you can nail down where skills gaps seem to lie, growth barriers, and frustrations that could be solved with a customized L&D program. 
Here are a few questions that you can deploy at this level:
What is your team's greatest struggle right now? Greatest strength?

What type of training do you think your team could use in the next year? How would that impact your department's growth and goals?
On the other hand, you can even ask them what they crave in terms of development themselves. Add these questions:
Do you feel like you're getting sufficient learning and development opportunities? Why or why not? 

What are the top three skills you're looking to develop in the next year? 

What type of learning is most beneficial for you as a manager (i.e., one-on-one coaching, group coaching, self-led learning opportunities, etc.)?
You can use this to cultivate programs that help at every level of the organization.
Review of Exit Interviews – Even Better, Stay Interviews
Why are individuals staying at your organization, and why are they leaving? While 90% of Fortune 500 companies conduct exit interviews, only around 25% are doing stay interviews. What many companies don't realize is that stay interviews are perhaps your greatest asset. It's your chance to hear what's going on in your employees' minds and troubleshoot anything that may lead to turnover down the road.
You'll typically find some good breadcrumbs in both of these types of interviews. Pull data and written feedback that notes a lack of development opportunities. Then, quantify how that has or will in the future impact the organization either using the turnover calculator mentioned or tangible financial data you have in hand if you have access to it.
And if you are not conducting these types of interviews, start now.
Review Recent Hiring Data
Are you attracting top talent? How long are they staying? Gather these numbers so that you can quantify areas of improvement and directly correlate how L&D can support.
Another option is to create a survey for job seekers who turn down roles. Give them an opportunity to share why they didn't accept the offered role. This will give you great insight into where you may need to improve to attract top talent. And we're pretty sure development opportunities will top the list.
Providing Ways You'll Measure Your Own L&D Efficacy 
While you have the data to back up the why and the importance of the investment, you need to also share how you'll quantify and track results. Here are a few questions to ask:
How will your organization define program success (i.e., revenue generation, customer satisfaction scores, employee engagement, etc.)? Make these measurable.

What metrics will need to be tracked, and how will you track them?
From there, create a strategy to include in your proposal.
Need Help Cultivating an L&D Strategy That Impresses Your C-Suite? 
At NimblyWise, our team helps learning and development teams create their C-Suite proposals and strategies daily. We understand that buy-in starts at the top, and for a successful L&D program, you truly need the support of your executive team. 
With years of experience in L&D, management, and C-Suite mindsets, our team is ready to support you with personalized learning and development programs that serve your team well and provide ROI. Let's chat about how!