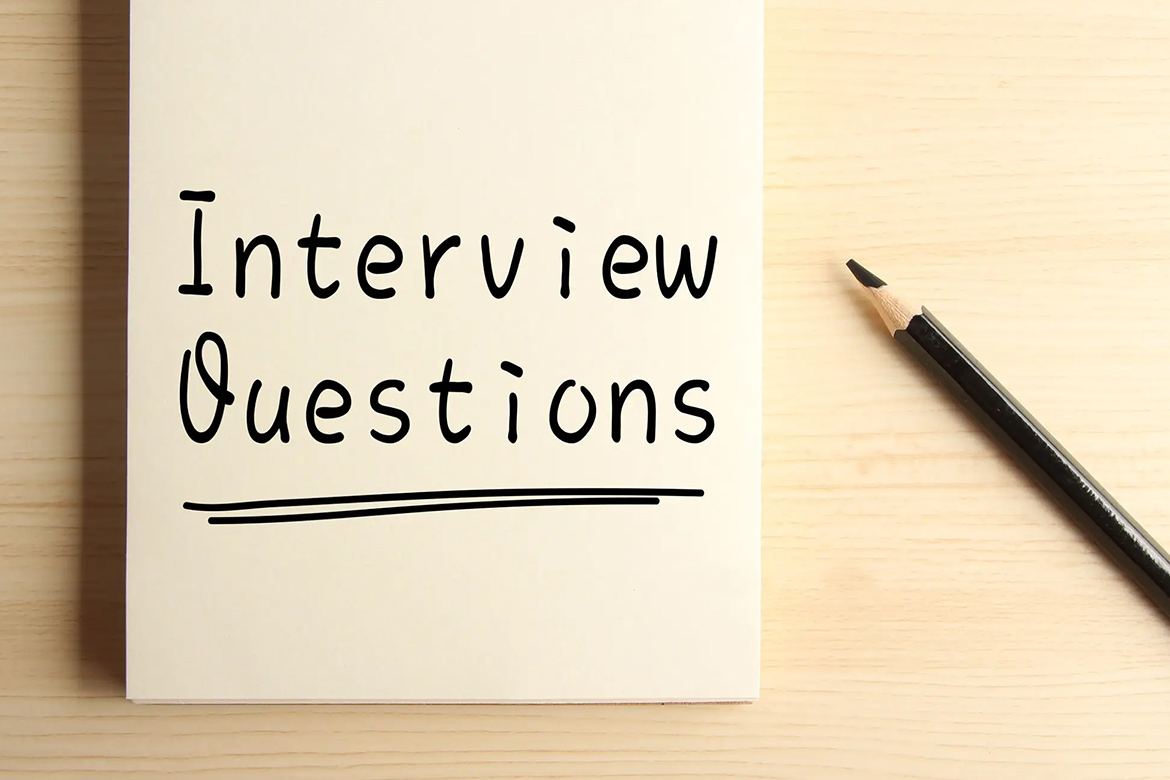 While many teams are struggling with hiring right now, we urge you not to just put bodies in seats (actual or figurative, these days). To ensure that candidates are the right fit, you must ask the right questions. And if you're not, you will likely end up with the wrong hire. So, to help you avoid this costly mistake, we've compiled a list of 10 questions that every interviewer should be asking to uncover a candidate's true potential, not just their technical abilities.
But that's not all. As an individual seeking a role, these are also the top questions you should be prepared to answer to truly showcase your soft skills, growth mindset, and potential impact! 
Critical Interview Questions for Any Interview
These questions are ideal for any job location, in-person or remote. The goal should be to uncover culture fit, adaptability, and excitement levels. Technical details can be taught fairly quickly. Soft skills and a growth mindset can take more time to cultivate.
Tell us about a time when you helped your team overcome a challenge. 
You want to uncover the candidate's ability to problem solve and think critically to contribute value to the organization. This typically shines brightest during challenges. So, have them share an example! 
Share a time when you made a mistake at work and how you handled it.
You want your candidates to embrace a growth mindset. You want them to be real-time learners who see every failure as an opportunity, not a roadblock. This will expose whether or not a candidate has the ability to pause, reflect, and re-strategize to reach success, even during difficult situations! 
Describe a time when you received constructive criticism from a manager or colleague.
An employee who isn't coachable will be challenging to manage. Adaptability and a growth mindset start with being able to accept feedback, re-evaluate, and implement changes to become a better employee and person!
Critical Interview Questions for Remote & Hybrid Job Interviews
Now, these questions are more geared towards utilizing those soft skills in a non-traditional work environment!
How do you use tools and resources to manage your time effectively and efficiently? 
Time management is hugely important for remote and hybrid workers who don't have their boss in the next office all day long. You need to be able to trust that your team is being effective each and every day with their actions, routines, and habits. These can be built, but you do want to know that the individual has a general understanding of the importance of time management!
Tell me about a time when you had to manage a demanding customer or client interaction via non-traditional communication methods.
Let's be honest. Just a few years ago, Zoom wasn't the norm. So, when troubleshooting for disgruntled clients, you want to ensure your team member can embrace all forms of communication to smooth things over and recover the relationship, even when they can't meet face-to-face. This is also encompassing their ability to upskill and reskill!
Do you have strategies in place to support a healthy work/life balance?
Working and living in the same space can lead to burnout much more quickly. You want to ensure you're setting your team up for success. If they don't have strategies but are a great fit otherwise, make a note of this for potential learning and development opportunities! 
Take Charge of Your Professional Growth with NimblyWise 
Our unique learning and development programs are cultivated to help professionals manage their career advancement for a more fruitful and productive career. With this, we can help you identify top talent and cultivate their growth. Or, if you're an individual seeking career advancement support, our coaches can help you, too! Learn more about our Real-Time Learning Framework, and let's chat about how it can impact your career or your team.