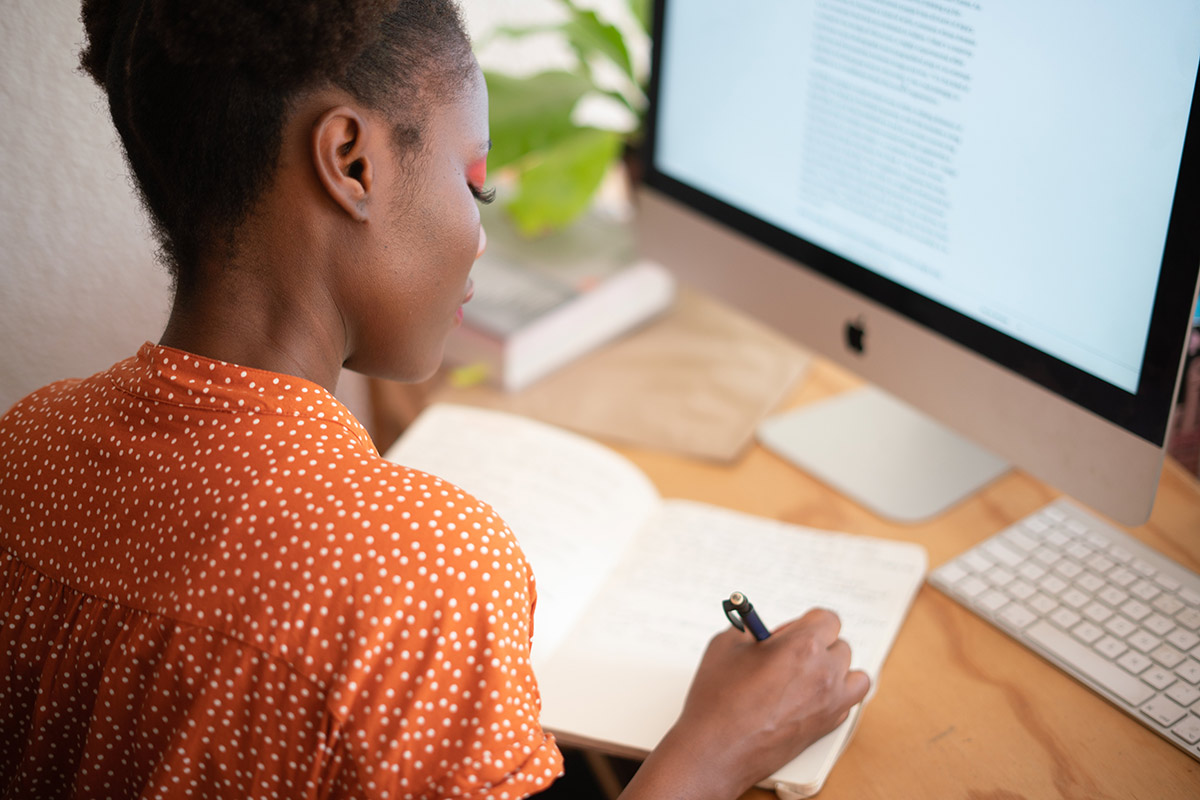 In March 2020, most office workers were sent to work from home, many for the first time ever, thinking they'd have a lovely two-week hiatus from office life. Now, 18 months later, many are still working from their homes or the local coffee shop that's newly reopened. COVID-19 has made a lasting impact on our world, and specifically the world of work. Companies were challenged to redesign their corporate structures. They were forced to focus on efficiency with reduced headcounts, streamline connectivity and management of remote teams, and foster skill-building for a digital-first world of work—just to name a few of the challenges faced.
While we're still in the throes of it in many places, the world of work is starting to turn the page to the next chapter. So, what changes were temporary and what changes are here to stay for the long-term? Let's take a look at what we think…
What Changes Were Temporary?
100% Remote Work
While many employees were working from home 100% of the time during the peak of the pandemic, employers are starting to rethink that model as many start to require at least a partial return to the office. The new leader in the world of work is hybrid work scenarios. McKinsey & Company found that up to 25 percent of the workforces in advanced economies could work from home between three and five days a week. Furthermore, the National Bureau of Economic Research found that 70% of small and large businesses will adopt a hybrid workforce moving forward. So, while 100% remote may be more popular than pre-pandemic, hybrid is the future.
What Changes are Permanent?
A Search for Meaning
Nearly 115 million jobs were lost
due to COVID-19, leading many to realize that to their employer, they're just a number. This, paired with the stark realization that life is fleeting, triggered many individuals to rethink their career paths and search for greater meaning in their work. One in four workers were thinking about quitting and over
60% of women were searching for a career change
—with about 25% starting their own business for greater impact and flexibility. Millennials and Gen Z employees have always sought purpose in their work, but the pandemic has made this a priority for every generation.
Value on Flexibility Over Income
Expanding on that search for meaning, many employees are now valuing flexibility over greater income. Without commutes or business travel, many discovered what true work life balance could look like for them. Additionally, women's progress in the world of work has been set back three entire decades due to many having to leave their roles to take care of children doing remote learning. These reasons and more led
nearly 70%
of people to report they'd take a pay cut for greater flexibility—for work life balance and just a better quality of life overall.
Greater Focus on Automation
Despite the fact that the world is opening up again, many businesses that require face-to-face interaction like restaurants, grocery stores, retail, manufacturing, call centers, etc. are struggling to hire. Mostly for the reasons mentioned above.
The National Federation of Independent Business
reported that 42% of business owners have openings they cannot fill. For this reason, among others, up to
2/3 of executives
have reported investing more money in automation and AI to run their businesses.
And these are just three of the few impacts we'll see continue.
Need Help Supporting Your Team's Growth in This New Normal?
The only thing that's constant in life is change. You've probably heard this before, but COVID-19 has proved this to be truer than ever before. As we navigate the next chapter for the world of work, there are so many changes happening on the daily. Our NimblyWise training programs are designed to help both your management and young emerging talent adapt and overcome challenges that are standing in the way of your company's growth—as well as their personal development—as we navigate that change.
Let's chat
about how our programs are designed to help your team level up amid this new era.