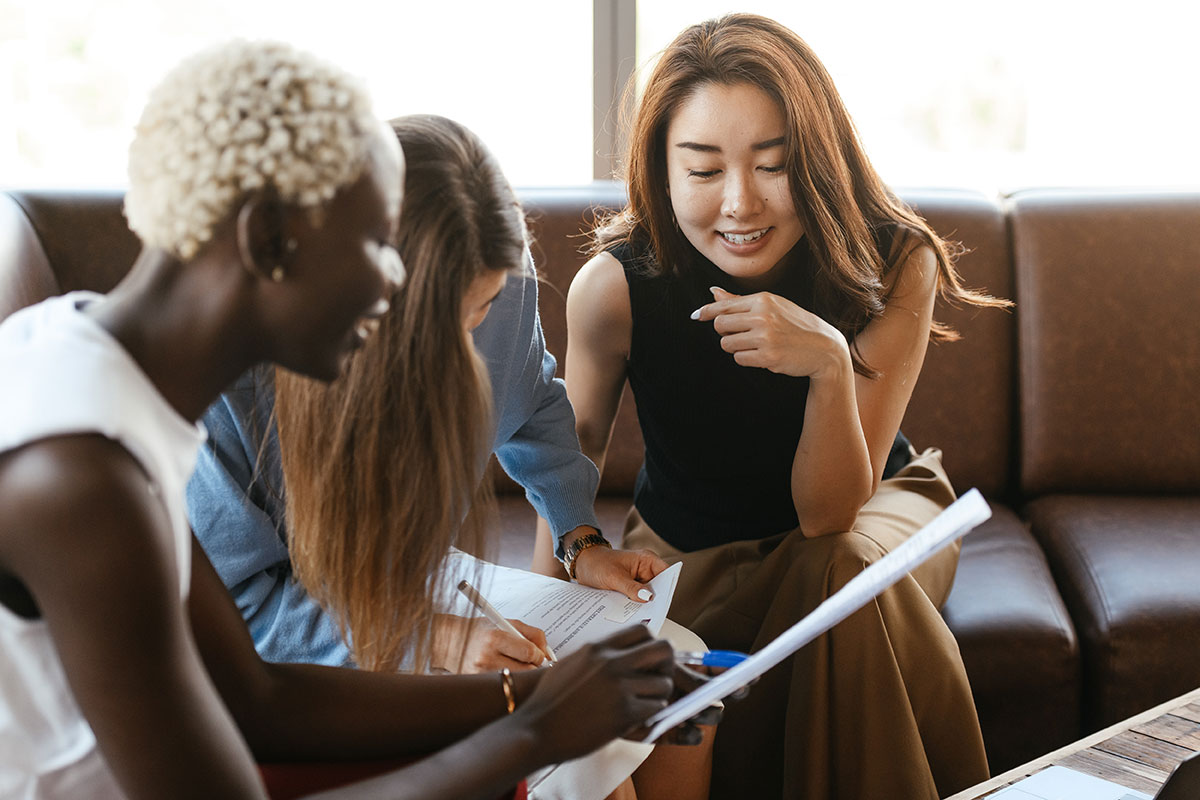 You've probably heard the popular Richard Branson quote, "Take care of your people, and they'll take care of your business".
But what does taking care of your people really mean?
In many cases it's providing good benefits, allowing flexible work schedules, mutual respect in a safe workplace—but it goes beyond that. One of the most strategic things companies can do today in a world where turnover and unemployment are wreaking havoc on businesses is invest in their people. Developing your employees is perhaps one of the most overlooked aspects of Human Resources today when it comes to "taking care of your people". In fact,
94% of employees
said they'd stay at a company longer if it invested in their career and development, 58% said development opportunities contribute directly to their job satisfaction, and retention is 34% higher in organizations that offer development opportunities. The numbers speak for themselves—intentional and strategic employee development programs will provide greater engagement, elevated employee satisfaction, and positive output and ROI for your business.
So, what do you need to do to develop your people?
One place to start is by offering comprehensive coaching and training programs that meet your team where they're at in their career.
Many of you may be thinking to yourselves, "Well, aren't coaching and training the same thing?". When in fact, they're quite different, and combined they're exceptionally powerful.
The Main Differences Between Coaching & Training
When it comes to coaching and training, there are many similarities, but also many differences. Coaching is more about overall development, employee empowerment, and enhancing confidence while practicing skills learned through training. In terms of the workplace, for many, the goal at the end of coaching is more about self-awareness, confidence, and heightened professionalism. Whereas training can be described as conveying knowledge to develop measurable and/or tangible skill sets, where the end goal is mastery.

Think about it this way. A trainer stands at the front of a classroom teaching topics from a PowerPoint. Whereas a coach is standing on the sidelines, analyzing plays, and creating gameplans for improvement. Both of these are incredibly valuable roles in any individual's development! But it's when you pair the two that you see great results.
How NimblyWise Programs Combine Coaching & Training for Ultimate Success
During the pandemic, Gartner found that virtual learning opportunities paired with coaching were 1.5 times more effective than self-led training alone. And NimblyWise has seen firsthand through the successes of our program participants that training, paired with effective coaching, has immense potential value for employees at all levels.

Our NimblyWise programs start with a real-time learning assessment to uncover your employee's skills gaps. From there, participants are paired with a professional business coach, who has worked in the corporate world for years, to help develop skills that they can apply to their workplace situations in real time. Participants also meet with group cohorts so they can learn from other individuals working through similar skills gaps in the workplace. From leadership and interpersonal communication to time management and conflict resolution or decision making and attitude—all of this and more can be worked on with a coach who will influence practicing what's being learned in the program's e-learning modules and group trainings and workshops.

Allow your employees to reach their full potential, and your business will reap the benefits. Let's chat about how NimblyWise can help you retain, train, and coach your talent to reach new heights!