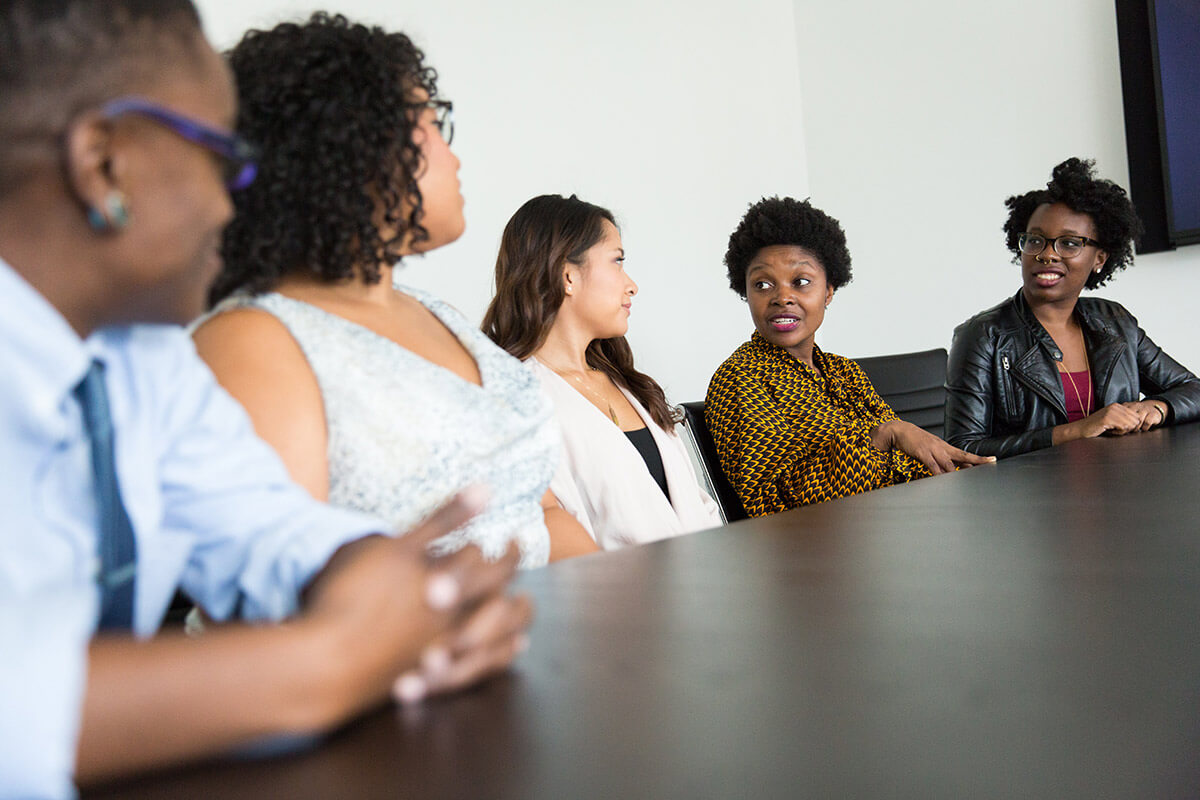 While COVID-19 has completely changed the landscape of the way we live and work, impacting many negatively, it has more importantly uncovered opportunities for us to do better. One area is creating equality in our company cultures. Every company should ensure an equitable workplace where everyone is treated fairly and feels safe to be who they are and speak their minds—despite the turmoil that surrounds us daily. The pandemic disproportionately affected groups like women, LGBTQ+, people of color, working parents, and lower wage workers, and as we pave the way forward, it's important to address these issues as forward-thinking companies ready to make a difference. Luckily, it seems like individuals are listening, as 70% of business leaders believe that workplaces will tackle equity in the wake of COVID-19.


In this two-part blog series, we're going to cover two important ways your company can create a culture that sparks engagement for unparalleled growth—safeguarding equity and establishing safe spaces.
4 Ways to Create Equity in Your Company
Now in order to ensure equity, it's important to understand the difference between equity and equality. Equality means that every individual is given the same resources. Whereas equity takes into consideration that each individual is unique and requires different resources and will be provided with what they need to thrive. There's a major difference, and it's one that many organizations need to start diving deeper on. Here are just a few of the many ways to start:
Audit Your Hiring Process
Diverse teams aren't just more equitable, they also lead to greater profit.
Deloitte uncovered
the fact that diverse companies have over 2x higher cash flow,
Gartner discovered
inclusive teams achieve 30% greater performance, and
BCG found
that diverse management teams boast 19% more revenue than less diverse competition.
So, are you hiring the right people to make your team more diverse and profitable?
Rid your job postings of gender or cultural bias, do a deep dive on your current hiring metrics and analyze where there may be missteps,
intentionally seed your hiring pipeline
with diverse talent, ensure all candidates are asked the same set of skill-based questions, and set measurable DEI hiring goals for the future that your team is aware of, and passionate about achieving.
Add Floating Holidays & Promote Flexible Schedules
The typical 9 to 5 job was
created in the 1800s to avoid factory worker exploitation
and made standard by Ford in the 1920s. Life has changed since then. Cost of living has risen, more women are in the workforce than ever before, and families can't operate effectively with two adults working the same, non-flexible hours. Being flexible ensures that your top candidates, regardless of their situations at home, are able to be there for your team when they show up. Additionally, concepts like floating holidays should be the norm, rather than assuming, for example, that everyone celebrates the Christmas holiday. Taking into consideration different backgrounds, religions, and familial structures is critical in creating a truly equitable workplace.
Ensure Your Management Team is Diverse
To foster diversity and equity across your organization, it's best when that directive comes from the top. It's even better when those individuals vary in gender, race, age, ability, cultures, and more, leading by example. When you're able to see varied perspectives and take those into consideration when leading an organization to greatness, that's when big things happen.
Provide Equal Access to Training & Development Programs
Your entire team should be provided with the same access to important development opportunities. Development is a key consideration for many employees when choosing where they want to grow their career. In fact,
94% would stay with an organization
if it invested in their future. Our NimblyWise training programs are designed to be equitable in that they meet the individual where they're at. So not only do you want to consider equitable access to these programs, you want to make sure that the programs you're offering are designed to cater to each individual's unique skill gaps and career trajectories.
These are just four of the many ways you can implement processes, procedures, practices, and core values that will make your workplace more diverse and equitable to retain top talent.
Do Your Employees Feel Safe? Tune in for Part II of Our Blog Series.
In part two we will be discussing how to make your employees feel safe at work—a critical piece of creating an equitable workplace. Be sure to tune in for more and in the interim, if you're looking for support creating teams that grow together,
let's chat about our NimblyWise programs
and how they can help.