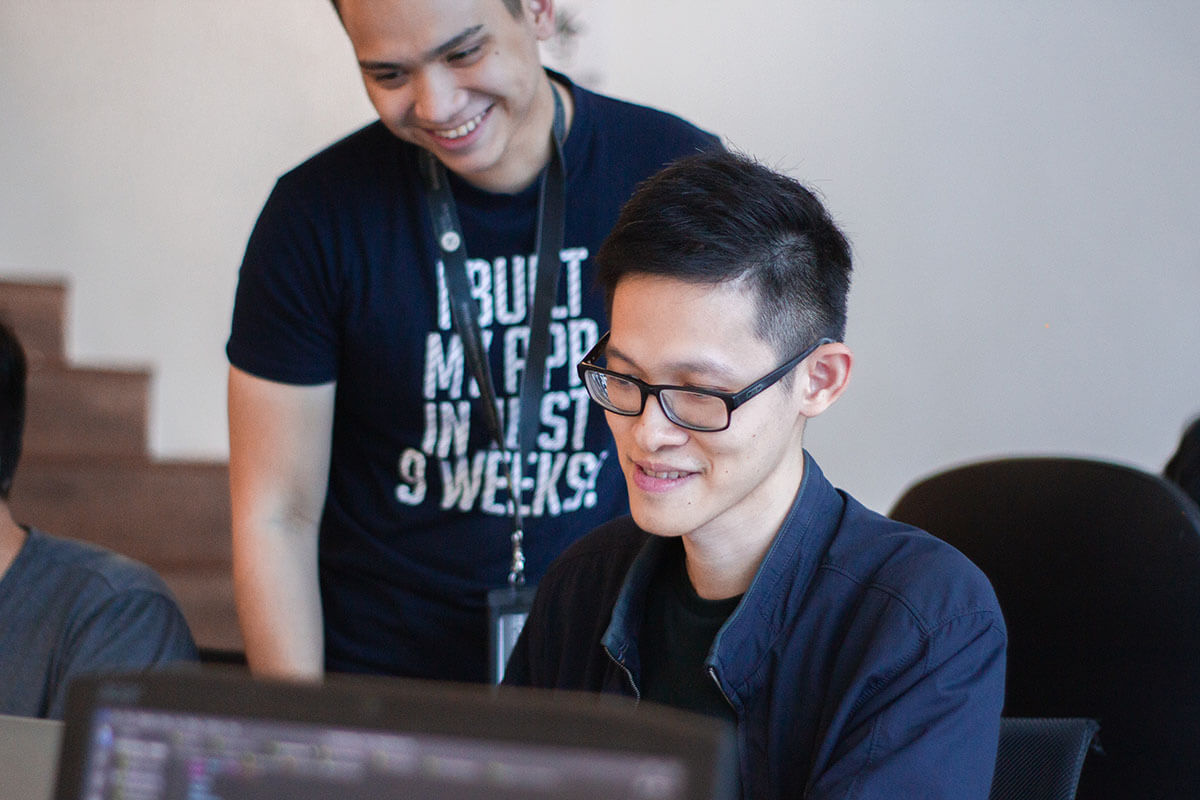 Human resources professionals around the globe are always on the prowl for the best, most innovative ways to develop their teams. Yet only 37% of professionals report having a mentor and only around half of businesses use coaching—when in reality these have the potential to help your employees, and your business, reach the next level. Employees who intend to stay with an organization for longer than 5 years are 2x more likely to have a mentor and those companies who offer coaching often produce higher revenues. This proves the simple fact that mentor and coaching opportunities create connection, engagement, and allow your team to develop where they're at in their career in a safe space. This is why NimblyWise is so passionate about the programs we offer and the benefits they can provide!


Our NimblyWise Chief of Staff, Sara Ortins, and Director of Learning & Development, Suzanne Blake, led a discussion with Northeast Human Resources Association (NEHRA) recently to discuss the pros and cons of both internal and external coaching programs at work. Here's what they covered, with some tips for how to apply findings to your organization!
Why Coaching is Beneficial for Young Professionals
But before we talk about internal vs. external coaching and mentoring solutions, it's first important to understand why you need them at all. The Millennial and Gen Z population is very different from generations past when it comes to their career desires. They want to create impact, they want to feel good about the work they're doing, they crave work/life balance, and perhaps most different is they desire coaches — not bosses. LinkedIn shared in a recent article,

"Millennials don't just want their own career coach, they expect it. They learned early on that coaching isn't a sign of weakness, but a path to greatness."

Coaching allows them to build professional skills that weren't taught in school, while adapting to the world of work with some of the structure they're used to from college.
Internal vs. External Coaching & Mentoring Programs—What's Best?
The fact of the matter is that there is no direct answer about what is best, as each has their pros and cons.
Internal Coaching & Mentoring Solutions: Pros & Cons
For internal coaching and mentoring programs where managers, peers, or C-Suite serve as mentors, cost to implement is potentially lower because you're not bringing in external expertise. Plus, young professionals are being mentored by an individual who understands the company culture and industry they're in.
However, most managers don't have the coaching skills to help truly develop young professionals. Most are promoted for their technical skill,
not their mentorship abilities
. Which in reality means this level could benefit from mentoring and coaching as well. It also doesn't provide much opportunity for young employees to work through internal conflicts that could use insight from an unbiased third party. You want mentoring to be a safe space, and one con is that they may still feel like they need to be a bit guarded to preserve professionalism.
External Coaching & Mentoring Solutions: Pros & Cons
For external coaching and mentoring programs where outside companies like NimblyWise come in to mentor teams with professionally trained coaches, there are also pros and cons to consider. It will be an investment in your team, as you are relying on that external resource versus your own internal team. It also takes some time for a third-party mentor to learn company culture and ins and outs.
But on the other side of the coin, the coaches provided are quite literally trained to coach. At NimblyWise our coaches are former corporate professionals turned coaches, so they understand the inner workings of corporate organizations. They also provide a unique perspective and allow young professionals to speak freely so they can truly get to the root of workplace issues and how to move past them effectively, while building skills and interpersonal communication. With this, your managers are also freed up to work on bigger picture organizational growth.
At the end of the day, there is no one-size-fits-all option. There are pros and cons to every coaching and mentoring program and it's up to your team to determine what's the best fit for your culture and the growth of young professionals in your organization.
Invest in Mentoring & Coaching to Watch Your Team Thrive
Our team at NimblyWise is a top proponent of all personalized training and coaching opportunities you can offer your team for greater growth. That's why we do what we do. If you think your business could benefit from an external training program to help your team grow and overcome challenges—let's chat about how NimblyWise can help. Our team offers personalized professional coaching with clear expectations, mutual respect, and unparalleled professional connections to help your top talent reach the next level. To schedule a consultation, call today and explore external mentoring and coaching opportunities that could transform your team for the better!