Definition: The Standard Error of Measurement is the range where a student's true score will likely fall. The narrower the range the more accurate the test.
How to Find: Within the assessment dashboard, select the course (if applicable) and assessment that you would like to evaluate. On the "View by" filter, select "Assessment." You will see the bar charts of performance percentage and can download those as a CSV file. There is a little gear icon next to the "Download CSV file." Click on this and add the column titled "Standard Error of Measurement" to your CSV download.
Note: This data can also be found on the Summary Statistics tab located on the Exam Statistics report. Click here to learn how to download the Exam Statistics report.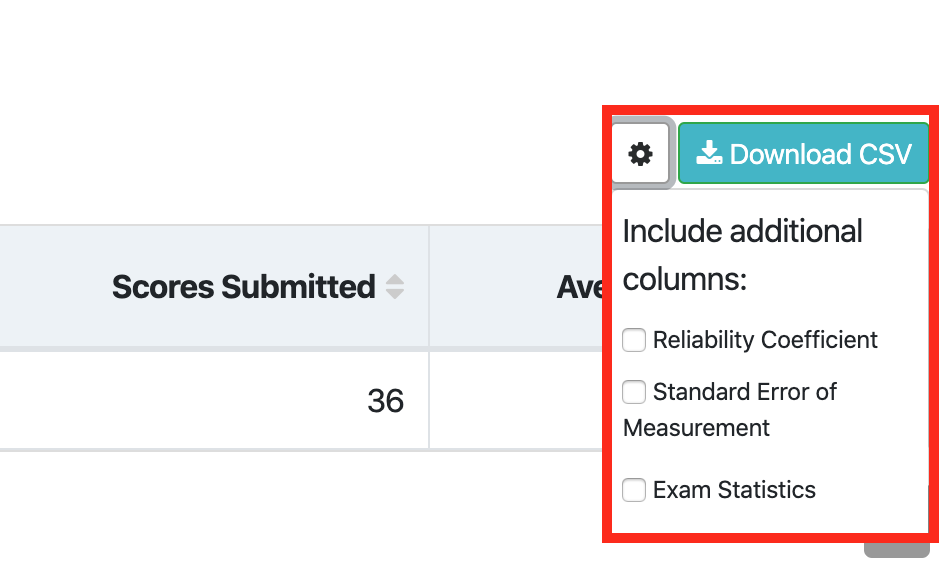 — Back to Item Analysis Help
— Back to Insights Help