As of September 2021, 40% of global office workers are back at their desks, at least part-time. This percentage will only increase as we enter 2022. So, as we start to trend in this direction, how will that impact your company's ability to attract and retain top talent that has become accustomed to working at home? If this is something you're worried about, you're not alone. In a recent survey employers cited that difficulty retaining and attracting top talent is a concern in the next six months as we enter 2022. It was a major challenge during the pandemic for about 60% of employers, and many don't want this trend to continue. The positive news? There are many things you can do as an innovative company to intrigue new team members, as well as excite your current employees—even if they're required in the office full or part time.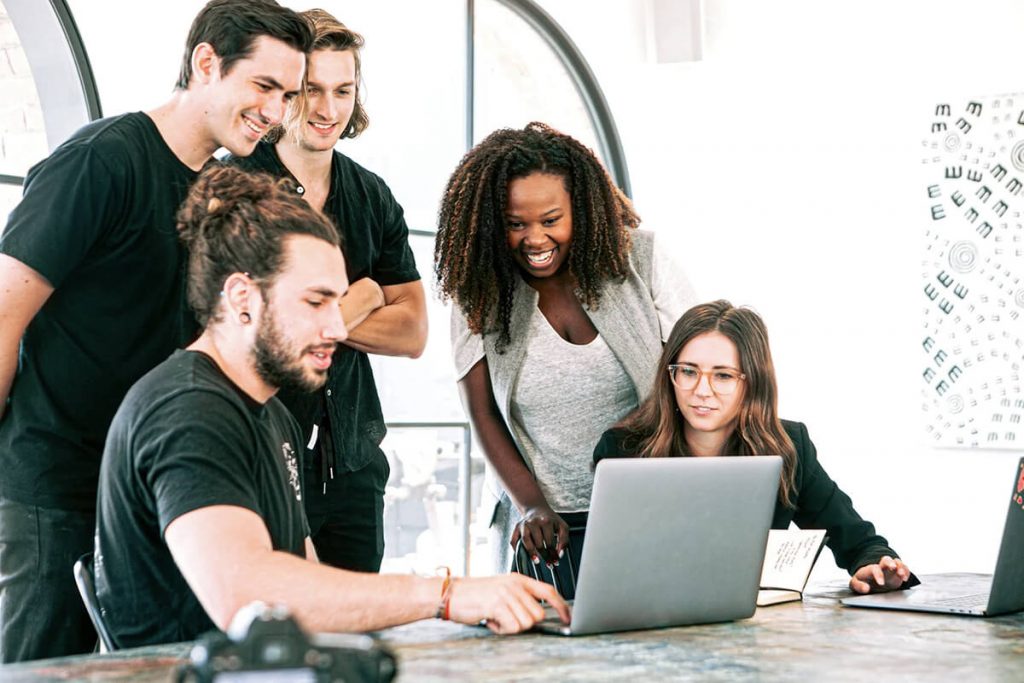 How Your Return to the Office May Impact Recruiting & Retaining Talent—And How to Overcome for Success
In a recent survey by FlexJobs, over half of employees will quit if they're not allowed to continue working remotely at least part of the time. And a similar Deloitte survey noted that 25% of Gen Z and Millennials would like to work in the office less often.

These statistics alone are enough to infer that when you return to the office, things won't go seamlessly unless you plan well. In order to overcome these challenges, here are a few things you need to focus on to ensure your company can continue to grow and cultivate a positive company culture, even if individuals are back in the office.
Offer Flexible Schedules
Now, the stats above are a very small sampling of hundreds, if not thousands, of surveys that have been conducted to see how employees feel about returning to the office. The general consensus is that work can get done outside the office and productivity isn't too negatively impacted. Top talent are looking for these three things most when they search for new roles: flexibility, creativity, and tech savvy environments. Offer these three things with hybrid schedules, innovative projects, and high-quality IT infrastructure that allows for remote work at least part of the time, and you'll still be able to return to the office with happy employees and potential candidates.
Place Focus on Professional Development
Nearly 40% of millennials in leadership roles used their personal time for upskilling during the pandemic. Younger generations are particularly interested in developing their skills and learning new capabilities. If you're allowing individuals the opportunity to grow with your company, personally and professionally, you have a better shot at attracting new talent regardless of locale. In fact, 94% said they'd stay at a company longer if it invested in their learning, while 60% of individuals would choose a job with development opportunities over a job with regular raises.
Ask Your Team What They Need
A people-first approach to your return to the office will go a long way for your company culture initiatives. Open communication is the key to a successful organization. In order to learn what your employees need from you as they return to work, ask them! Now, asking doesn't mean you need to give away the farm to satisfy everyone. But the opportunity to be heard and being shown that opinions matter in the way you run your business will go far with building loyalty. Maybe even build a "Back to the Office" committee and a dedicated email for employees to voice concerns, ask questions, and simply be heard!
Make it Fun
Don't go back to the office with the same stuffy vibe that may have flooded the halls before. In order for your team to be on board and get excited about being back at their desk, you need to make work a little fun. Whether that's monthly themed lunches, trivia happy hours, or leave a branded jacket or mug with a coffee gift card on their desk with a bow to greet them when they arrive. There are so many ways you can add a fun twist, create positive relationships, and spark a little joy.

Now, this is just the beginning. But the more strategies like this you implement, the less likely it is that your return to the office will impact your ability to attract and retain top talent. Innovation is key, you've got this!
Managing a Business & Team in Today's Environment Isn't Easy. NimblyWise Can Help Your Leaders Grow!
Being a leader in a time where we're navigating global challenges that continue to impact the landscape of how we work is not easy. There are so many more things to consider when it comes to growing your team, and in turn, your business. NimblyWise can help your managers and leaders become even more versatile, innovative, proactive, and empathetic. We do this by personalizing training – using actual challenges faced by employees. Plus, we have a new e-book all about attracting and retaining talent in today's ever-changing world of work. Check it out!