We're living in a global pandemic, yes. But the less addressed fact is that we're also living in a burnout epidemic that's plaguing the world of work. A recent survey by Adobe shared that nearly 60% of Gen Z employees are planning on changing jobs in 2022. While Bankrate did a similar survey and found that 77% felt the same. As we traverse "The Great Resignation" and the pandemic, it's not surprising. But it is important to look at the why behind these statistics. That starts with analyzing the impact of stress on your workforce, then creating an action plan to reverse these trends in your own organization to take care of your people and reduce burnout. Today, we're going to break it all down.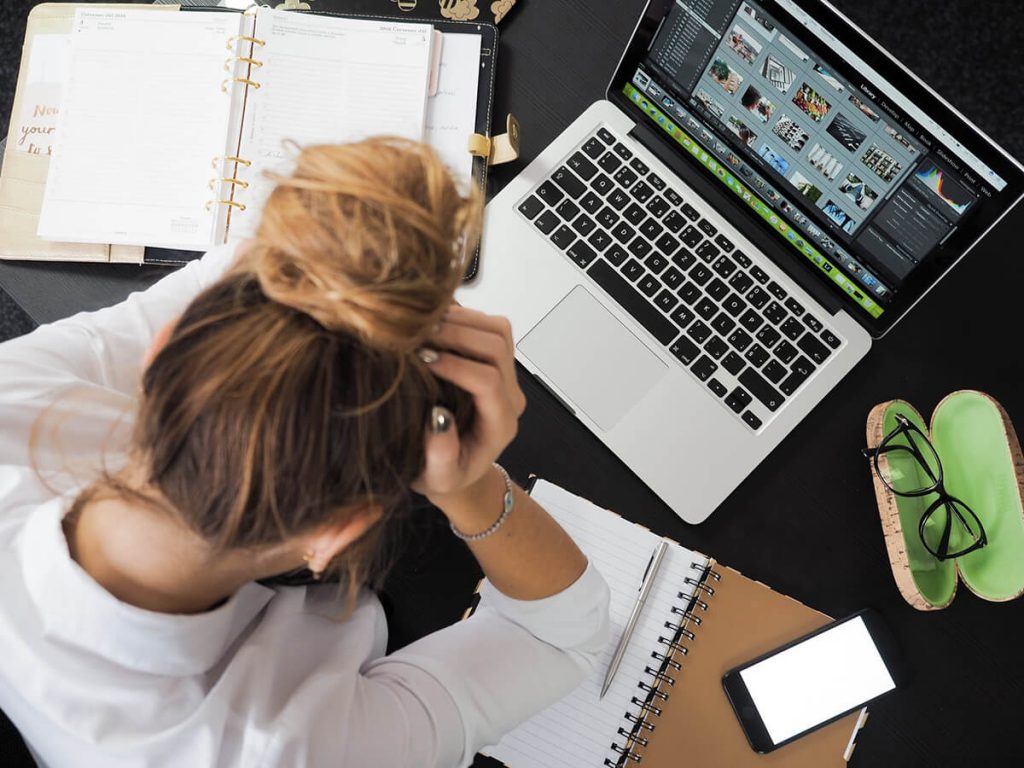 Why Gen Z & Millennials Are More Stressed Out at Work Than Previous Generations
Deloitte surveyed a group of nearly 15,000 millennials and Gen Z professionals and found that in 2021 41% of millennials and 46% of Gen Zs feel stressed or anxious most or all of the time.
Why?
The top contributing factors to stress and anxiety for these generations include issues like career prospects, finances short- and long-term, the recent political and global climate, personal wellness, and the welfare of their families.
Now, when individuals experience persistent and heightened stress levels, that is what leads to burnout. And that is what is becoming commonplace for younger generations navigating the workforce.
Low paying jobs, ambiguous roles, insufficient benefits, poor manager relationships, all these things cause stress, which in turn leads to burnout. This will inevitably impact your organization negatively when it comes to attracting and retaining your dedicated employees.
The Impact of Stress, Anxiety, & Burnout on Work Performance
The impact of this stress and burnout is something that needs to be addressed. Not only does it impact the individuals and their families, but also their teammates and your company. In fact, the
American Psychological Association
has reported that workplace stress costs the U.S. economy an estimated $500+ billion dollars annually and 550 million workdays are lost due to on-the-job stress.
It's no secret that stress and burnout in the workplace lead to lessened productivity, decreased confidence, lower motivation, and job satisfaction. If someone is experiencing these things, they're more likely to spread negativity within your organization, and more likely to leave, which is a costly impact to your business.
So how do you combat this epidemic to help your business grow?
Managers Must Rise Above the Daily Minutia & Become Leaders
As managers, we innately know that the success of our organization lies in the hands of our people. But with the complexity of the world today, the rapid pace of digitalization, and the ongoing impact of a global pandemic, it's easy to forget about what it means to take care of your people when trying to drive your business forward. It's also easy to forget that we're all human and everyone's needs are unique.

Embracing empathy and taking steps towards ensuring mental health is a priority at work, while also ensuring what you're offering your employees will provide value in their lives and the lives of their families, will forever change how you can attract and retain top talent. This is the difference between being a manager, and being a leader.
Actions to Cultivate a Company Culture That Prioritizes Mental Health
Emma Codd, Global Inclusion Leader for Deloitte eloquently asserted, ""If business leaders want to actively help millennials and Gen Zs to thrive at work, they need to prioritize mental health and embed a workplace culture where stigma does not exist." And we at NimblyWise couldn't agree more. A few actions your team can take now to start cultivating a company culture that prioritizes mental health and decreases stress and burnout are:
Offer mental health days and flexible work schedules to accommodate diverse family needs, as well as healthcare and other benefits that will help ease their minds and allow them to focus on the job, not stress from home.
Provide your managers with personalized training focused on building skills like empathy, mindfulness, mentorship, and stress reduction techniques for their teams.
Create wellness programs and challenges. Mental and physical health are very closely related. Moving your body can work leaps and bounds for stress reduction
Ensure your project managers are setting realistic expectations and clear goals to avoid frustration and burnout. The WHO states that workplace stress is very common in work environments with unrealistic expectations.
Cultivate an environment that promotes open communication, whether that's through company-wide open forums or one-on-one mentorship and manager meetings.
Encourage conversations about burnout and stress reduction tips, maybe implement a monthly wellness series to help your team overcome these challenges together!
We're making it our mission to help business managers and leaders not only grow themselves but grow their teams with intention as well. For more expertise on attracting and retaining top talent in today's ever-changing world,
download our recent ebook
.