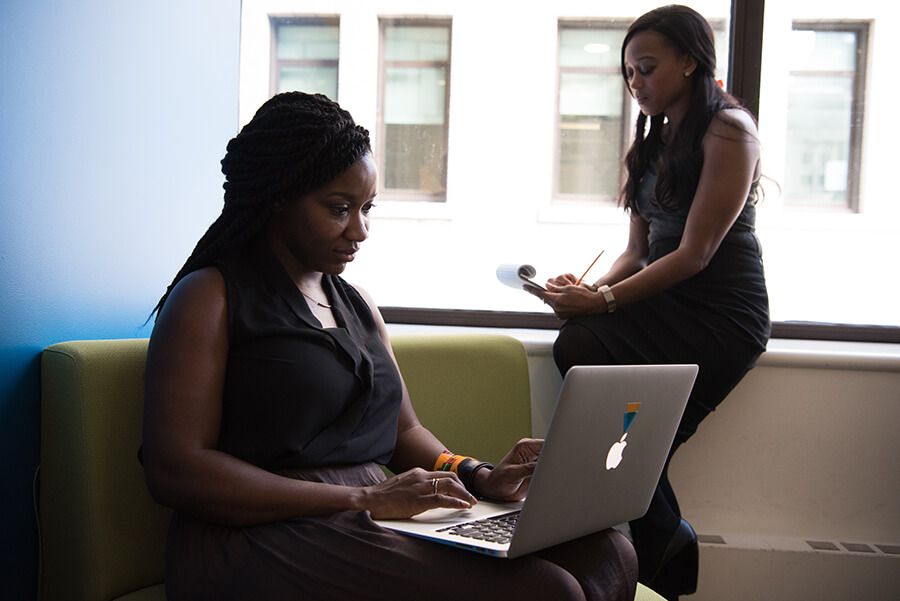 As a human resources professional or a manager, your mission is centered around the growth of your team, so they can make valuable contributions to your business. But this can sometimes be a daunting task, as each employee on your team is unique, requiring distinct guidance, resources, and support to grow. With U.S. employers spending nearly $3 million dollars a day on turnover and hiring unfilled roles, how do you keep employees on board to save on company resources and enhance long-term growth?
The secret is engagement.
Engagement is the Secret to Retention & Growth
Companies with
high employee engagement are 21% more profitable
. Not only that, but employees that are engaged at work are
87% less likely to leave
—which helps avoid costly replacement and drives the organization forward with seasoned, knowledgeable, and invested employees. Now, with that,
89% of employers believe employees leave for more money
. When in reality, most leave for other reasons with only about 12% leaving for a raise. Main issues that lead employees to search for new opportunities include:
Not feeling valued
Company culture
Lack of empathy from management
Desire for learning culture
Poor on-boarding programs
And more.
Now, what if you could fix all these problems with one simple solution?
The solution is personalized employee training. And it's possible with NimblyWise.
How NimblyWise Trainings Increase Engagement with Real-Time Learning Framework
Now when we say training can help increase employee engagement, we're not talking about those pre-designed modules that provide the same resources to employees in different roles with varying experience.

NimblyWise is pioneering a new age of professional training designed to help young professionals integrate into the workforce and grow with the company. Our training is personalized to meet the employee where they're at, address their individual skills gaps, and teach them how to approach challenges with a growth mindset-something they weren't taught in school.
We Start Where On-Boarding Ends
Most on-boarding welcomes new employees for a few days, maybe weeks, but then they're left to their own devices to "figure it out". While for seasoned employees that may be more effective, young professionals and new grads haven't been adequately prepared to navigate the world of work. In fact, two in three don't feel prepared to enter the world of work at all after college.

That's where we step in.

We work with individual contributors with varied backgrounds and levels of experience and we often support promising talent that has been with the company on average 3-24 months and lead them through a program that emphasizes real-time learning. This is our secret sauce and the way we help young professionals grow.

Real-time learning teaches talent how to be curious, how to navigate ambiguous situations, how to stand on their own two feet and not overly rely on guidance from their managers, and essentially how to be confident and treat every experience as a learning opportunity.

Our seasoned coaches are partnered with young professionals to help them navigate real-time challenges and opportunities they're encountering the workplace. Their goal is to help them build their real-time learning muscles and proactively close skills gaps for continued growth and more valuable contributions over time.

Through this personalized training, employees feel heard, valued, and appreciated. We teach them how to integrate themselves into the culture of the company and allow them to see the bigger picture. It's truly transformational.
NimblyWise Can Help Your Company Reach the Next Level
NimblyWise Founder, Mike Sweet, and Chief of Staff, Sara Ortins, have firsthand experience managing people and organizations. In their previous venture, Mike, as CEO, and Sara, as Director of HR, led a team to 94% employee engagement in a world where
85% of employees aren't engaged at work
. They've channeled their cumulative experience to design a training program that helps organizations rise above common pitfalls that lead to lack of engagement in young professionals and foster a growth mindset in their people—which in turn, leads to organizational growth.
Our team is ready to help your team grow. We're on the precipice of a revolution in the way people are trained, and we know it works. Join us, and watch your team thrive!
Schedule a free consultation
with our CEO & Founder, Mike Sweet to discuss opportunities for your company to get real results.