We're living in what LinkedIn is calling "The Great Reshuffle". The pandemic changed a lot of things, especially the way we work. And as the world reopens for business, nearly 3/4 of leaders are feeling pressure to adapt their workplaces to meet the changing landscape of our world. Leaders everywhere are changing the way their teams work permanently, and with that comes an entirely new way of managing teams with many questions. How do you build relationships? How do you provide opportunities for development? How do you mentor from afar? How do you maintain productivity and efficiency? While some of this will be left up to trial and error, there are a few practices you can start today to effectively manage your hybrid team for ultimate success.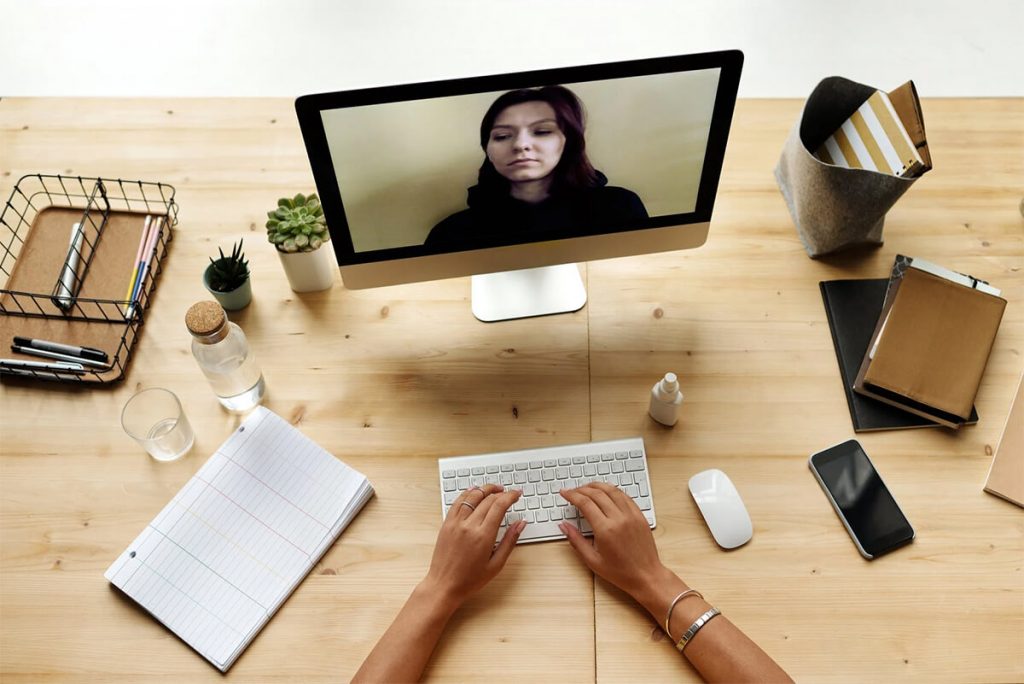 Set Expectations & Schedules Upfront
Hybrid work schedules will look different for every team. Maybe you know that afternoons are better so twice a week you require everyone to be in-person in the afternoon. Or maybe you want to have a couple people in the office to manage walk-in traffic daily but on a rotating schedule. Those who work remotely may be able to work flexible hours but have core hours they're always expected to be online. You have to figure out what works best for your team and set those expectations upfront so there are no surprises or misunderstandings down the road.
Offer More Personalized Learning Opportunities
Many people haven't worked fully remote before. And you also have your emerging talent just out of college who are starting their first professional role from afar. Needs for development are going to look different. As leaders, you can't assume that blanket training videos about remote work will be beneficial for everyone on your team. Personalized programs like NimblyWise's Real-Time Learning Program are developed to meet your team members where they're at and work on individual obstacles that need to be overcome for personal and professional success.
Communication is Key
Similar to how your team may learn differently, they may communicate differently. And when you're getting to know each other and working through a computer screen, that can sometimes be tricky. Offer communication training that ensures employees at all levels participate for greater understanding and adoption of flexible communication skills.
Don't Forget to Have Fun from Afar
Last but absolutely not least, you have to prioritize fun! It's much easier to build interpersonal relationships when you're sitting across from someone face-to-face or meeting up for your morning water cooler chat. So, it's up to management to offer remote team building opportunities that build those important work relationships regardless of location. Think virtual wine tastings, virtual paint nights, or even a virtual escape room! It can't all be business. You need to foster engagement with non-work-related activities, too!
Invest in Your Team with Intentional Virtual Opportunities
As a business leader, the time to invest in your team is now. We all have a lot to learn, many new skills to develop, and mindsets to change as we enter this new era. Every day we're navigating a new normal that is foreign and sometimes daunting. The reality is, you either evolve or you get left behind. For that reason and more, NimblyWise's personalized training and coaching for emerging talent and business leaders is more important than ever. Let's chat about how NimblyWise can provide your team with a newfound sense of confidence while navigating the hybrid world of work!