In a survey by Fidelity in late 2021, they discovered that nearly half of young workers aged 18-35 were planning on searching for a new role in 2022. This is just one of the many statistics showcasing that The Great Resignation is real, and it's far from over. While this poses many issues for employers, it also means fierce competition for the best jobs out there. As a candidate, what can you do to prepare?
You can focus on developing and showcasing your soft skills.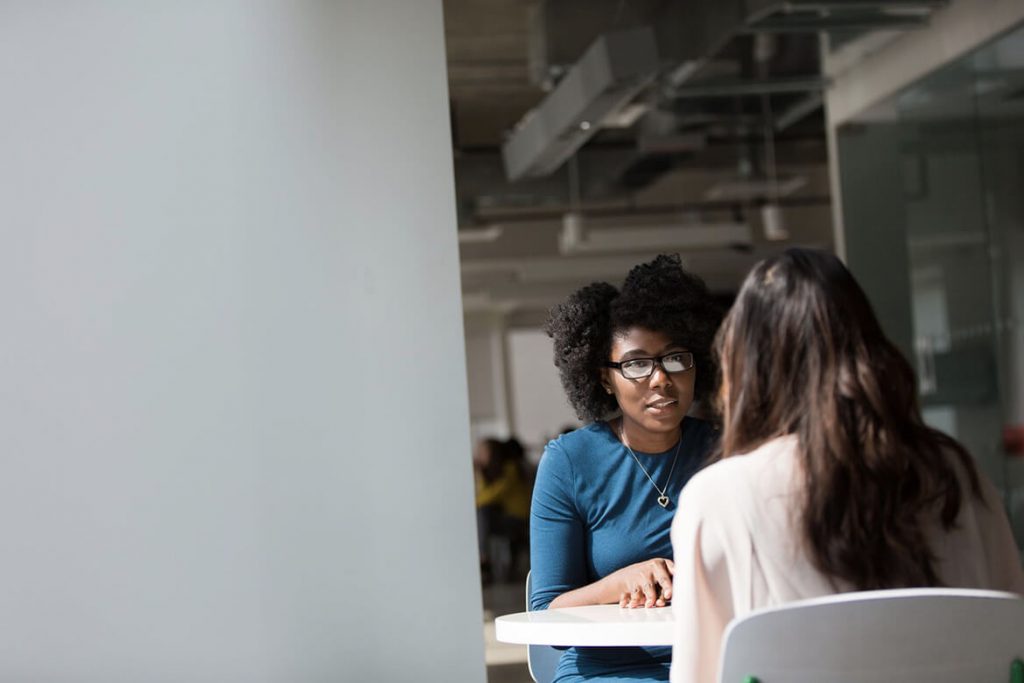 Why Companies Are Valuing Soft Skills Over Hard Skills
Before we get into why companies are valuing soft skills over hard skills, what's the difference? Soft skills determine how someone works independently while also enabling them to interact effectively with others–namely abilities like critical thinking and communication. In contrast, hard skills are technical skills like coding or project management.
So, why are companies hiring for soft skills in 2022? There are a few reasons.
According to the
World Economic Forum's Future of Jobs Report
, employers plan on reskilling just over 70% of their employees by 2025. The changes in technology, the world of work, and new remote formats will require everyone in every role to learn new technical skills. This, paired with The Great Resignation, are the most significant reasons why HR managers are looking for soft skills. In addition, soft skills are the foundation of organizational and culture fit, leading to more long-term tenures. An individual who has versatile skills that can be applied to unique roles and scenarios, along with a desire to grow with a company, is more valuable than someone with C# skills.
Top 5 Soft Skills in Demand in 2022
So, what skills should you be focus on and develop more intentionally?
The
World Economic Forum's Future of Jobs Report
also found that the most in-demand skills for workplaces that will need to be developed today through 2025 are:
Analytical Thinking & Innovation
To meet the ever-changing demands of the world of work and the world in general, you need to analyze a scenario and devise a creative outcome.
Active Learning & Learning Strategies
The ability to be a real-time learner is essential when nearly 95% of business leaders who responded to the World Economic Forum survey said they expect employees to learn new skills on the job. New technology emerges daily, impacting the way we operate. Learning them on your own and adopting them for operational efficiency is critical for personal and organizational success.
Complex Problem-Solving
Taking the pandemic as an example, many businesses had to determine how to completely shift their business models while dealing with constant changes in restrictions, supply chain issues, civil unrest, and more. Therefore, those who can adapt and make decisions based on quantitative problem solving will be invaluable to any team.
Critical Thinking & Analysis
Being able to take a step back and synthesize information and data to develop solutions or innovative ideas will give workers an edge over the competition.
Creativity, Originality, & Initiative
Creativity is the key to staying relevant. If your business remains stagnant, you'll likely lose to competition who is willing to embrace originality and take risks with innovative new products or services. The only way to grow is to come up with new ideas! All of these skills fall within problem-solving and self-management categories. After the few years we've had of unpredictability and the shift to remote work, it comes as no surprise! Other skills include technology use and design, resilience and stress tolerance, and leadership and social influence.
Exercise for Success:
Before your next interview, take each of these skills and write down three ways you've practiced them in your current or previous roles, as well as ways you're working to develop them further. Show that initiative and share your capabilities! This will only serve you when the competition is fierce.
Need Help Developing Soft Skills? Let NimblyWise Help.
These foundational soft skills are at the foundation of every NimblyWise program. We help people identify their skills gaps and overcome them. If you're struggling with interviews and feel that you need to level up to land that dream job rather than another job you don't love, let's chat. It's time for you to rise above the fierce competition and thrive in your career! We have faith that with the proper guidance and coaching, you can do just that.