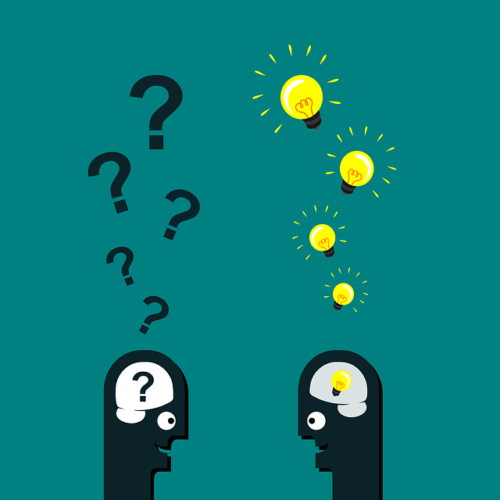 Reference any one of several surveys of hiring managers and you'll find a common refrain: today's graduates are entering the workforce ill-prepared for jobs that increasingly demand soft skills like critical thinking and communication. These foundational skills (and related skills including problem-solving, information literacy, and creativity) enable professionals to navigate a complex and evolving world with agility and purpose.

Not only is critical thinking now considered essential for work in the knowledge economy, it has long been almost unanimously agreed upon as among the most important outcomes of a college education. Why then, are foundational skills so difficult to teach?

Accurate Campuswide Assessments are Very Difficult to Administer
As we recently learned from Tarrant County College District's Marlon Mote, you can't teach what you can't measure. Many campuses struggle to get student participation in critical thinking surveys, and once the instruments are collected, faculty are tasked with the time-consuming job of manually tabulating the results. Fortunately, new technologies (including NimblyWise!) have made it easier than ever to disseminate and analyze assessments, saving time while ensuring more accurate data.

Narrow Foundational Skills Instruction is Less Effective, But Scaling Up Programming Can Seem Like a Herculean Task
Daniel T. Willingham's seminal research found that learners struggled to transfer critical thinking to multiple settings, meaning that to truly cultivate the skill it must be taught repeadedly across disciplines. In other words, broaching the subject during a Gen Ed course provides inadequate practice to deepen student competency. Clarke University in Iowa has found success in integrating thinking skills throughout all of the courses they offer, including curricular and co-curricular activities in the program. Learn more about how they accomplished this from Vice President for Academic Affairs and Dean of the Faculty, Dr. Susan Burns, in this webinar (recording and recap).

Faculty Are Experts in their Fields, But Very Few Have Training in Pedagogy or Critical Thinking Instruction
In our survey of 50+ academic leaders, faculty skill levels and buy-in were listed among the top obstacles to teaching foundational skills. Only 33% of colleges require professional development for faculty in support of their understanding and instruction around foundational skills. Creating a new layer to professional development programs may seem daunting, however the results speak for themselves. In this webinar (and recap), Trent Mohrbutter of Nash Community College discusses how an investment in assessment and training led to increased buy-in from faculty, improved retention rates for students, and higher enrollment for the college.

Achieving meaningful change to benefit students, faculty, and institutions alike will require a shift in thinking in higher education. Fortunately, several innovative colleges around the country are already taking steps to meet the new demands of the 21st century economy, lessening the risk and burden for others to follow their lead.