Less than 1/3 of new grads feel prepared to enter the world of work."
Sound familiar?
In a way it's comforting to know that your struggles aren't only yours alone.
Companies want to help but the daily tasks and the multiple roles manager play can make it difficult for them to set time to help each individiual contributor develop and grow. You may not have been taught this in school: you do have the opportunity to take your professional and personal growth into your own hands.
How?
With programs like NimblyWise's one-on-one training and coaching program for emerging talent.
If you struggle with:
Prioritizing and balancing multiple projects
Proactively identifying new skills to develop
Owning and advocating for your career path
Identifying ways to add more value inside your organization
Seeking and integrating feedback
Influencing without authority
Understanding various leadership styles and how to adapt to them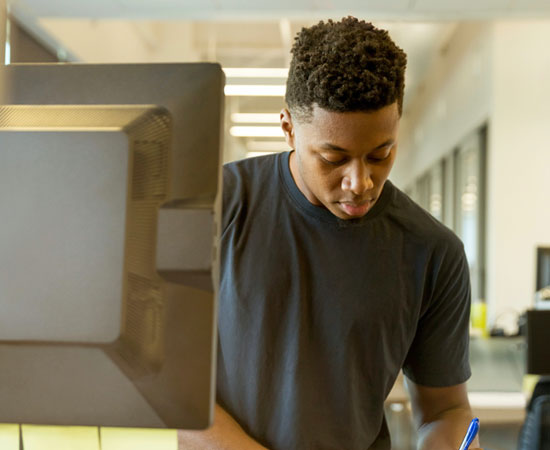 Become a Real Time Learner & Get Ready to Thrive
At NimblyWise we have a secret sauce that leads to participant success long term.
It's called "real-time" learning.
"As you work through the program and coaching, you will grow…" from a traditional learner into a real-time learner.
Building Key Competencies for Success
As part of our real-time learning framework, we address the following key competencies which young professionals commonly struggle with:
Confidence
Adaptability
Problem Solving
Emotional Intelligence
Collaboration
Conflict Management
Our coaches help you tackle independent challenges relating to these competencies and more, leading to greater success and personal and professional fulfillment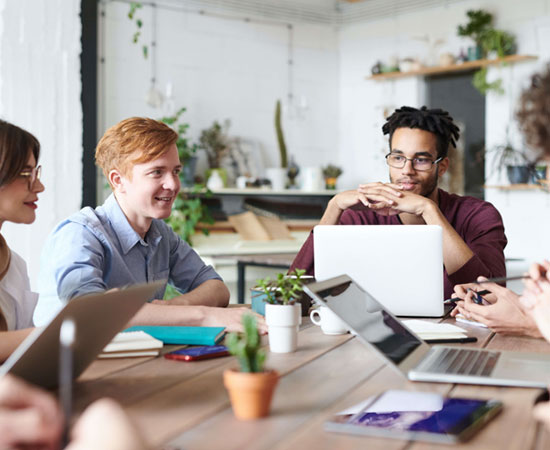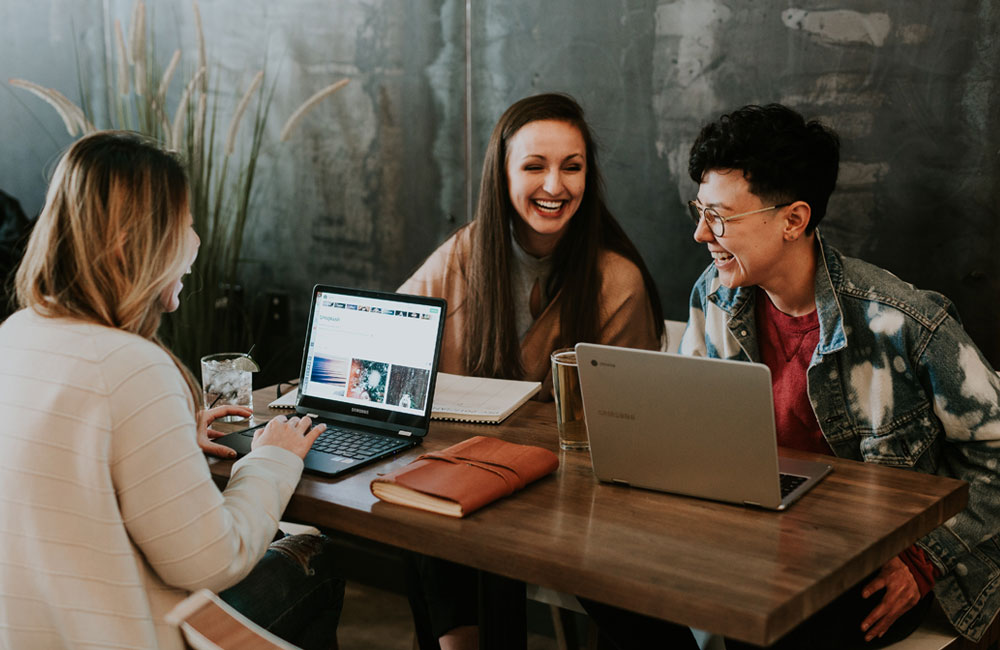 Following this, you will be paired with a coach who works with you on each of these challenges, or whatever you're struggling with in the workplace, in real time. Paired with cohorts to create connections and learning modules to identify and grow in your skills gaps— you'll learn to be confident and unstoppable!
The NimblyWise Transformation Approach We Spoke with The Best in Education & Business
To design our program and real-time learning framework, we collaborated and learned from experts in business, education, coaching, and psychology.
Together we identified key skills necessary to thrive at work and in life, leading to greater overall career success for recent grads!
Real-Time NimblyWise Experiences
"I realize now that before I started working with NimblyWise, I struggled connecting social media metric reports to direct business goals. Learning how to develop a plan from patterns I am finding in data is one of the most useful skills I've been developing over the past few months with NimblyWise."
"Being young, sometimes it can be hard to see the complete picture that your organization is working towards, and feeling like I'm playing a role in that vision. NimblyWise's Real-Time Learning program has helped me communicate this to my managers in a respectful way, and they've been much better on including me in bigger picture conversations."
"Ever since I've been more conscious of the 6 habits that NimblyWise teaches, I've felt comfortable enough to test out my ideas that I get excited about before bringing them up in meetings. I am not as worried about failure either, because my coach has done a good job at reminding me that my mistakes are a natural part of learning and growth."
What the Experts are Saying
Great products are built with input from diverse experts in the field. Hear what our closest advisers have to say.
"Learning how to learn is the most important skill a person can carry with them into an uncertain future, and NimblyWise helps ensure that people can adapt to whatever the world throws their way."
"NimblyWise provides thoughtful and well-crafted instructional material covering all the key skills needed to become a critical thinker. It would be a valuable addition to any academic program hoping to help students develop crucial critical-thinking and problem solving abilities."
"The Real-Time Learning program amplifies training through coaching sessions, helping emerging professionals achieve their potential so that they can make meaningful and ongoing contributions to your company's mission. The program also provides a development path designed to stimulate and retain talent."
The Real-Time Learning Program
Real-time Learners have greater capacity to:
Let's Ditch the Training Modules...
Our program has a unique approach that allows you to dive into real-life workplace conflicts, working through them with real-time practice and application. There will be no cookie-cutter problems to solve here, everything is based upon your struggles, areas for development and opportunities for growth.
...& Prepare to Experience Personalized, Meaningful Coaching for Long-Term Growth.
Through repetition and applied expert coaching, you will build that real-time learning muscle! You will recognize when you are faced with a learning moment and be able to successfully move forward confidently and independently. You'll be ready for any scenario the world of work, and life, will throw at you. No textbooks required.
No More "One and Done' Training
If newly learned information isnt applied and practiced, 75% of it will be forgotten in less than a week.
The world of work is changing and it is predicted that these skills will be significant to young professionals moving forward:
Self awareness and self leadership
Critical thinking and mental flexibility
Interpersonal skills and conflict resolution
Creativity and adaptability
With NimblyWise programs, you will develop these skills and more. Start your journey to success today.