Step 1: When logged in to Sakai, select the course then the drop-down menu or left-hand navigation menu.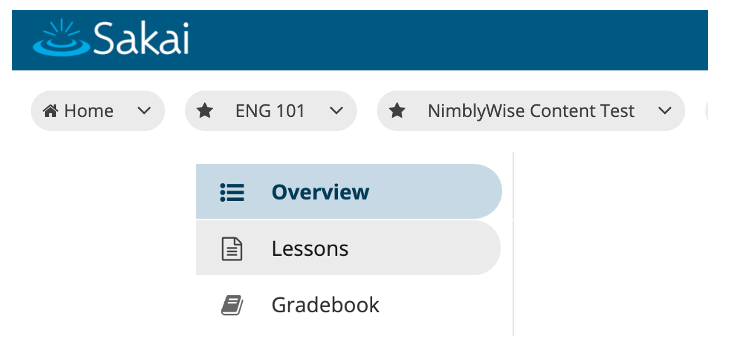 Step 2: Select "Add Content +", then select "Add External Tool".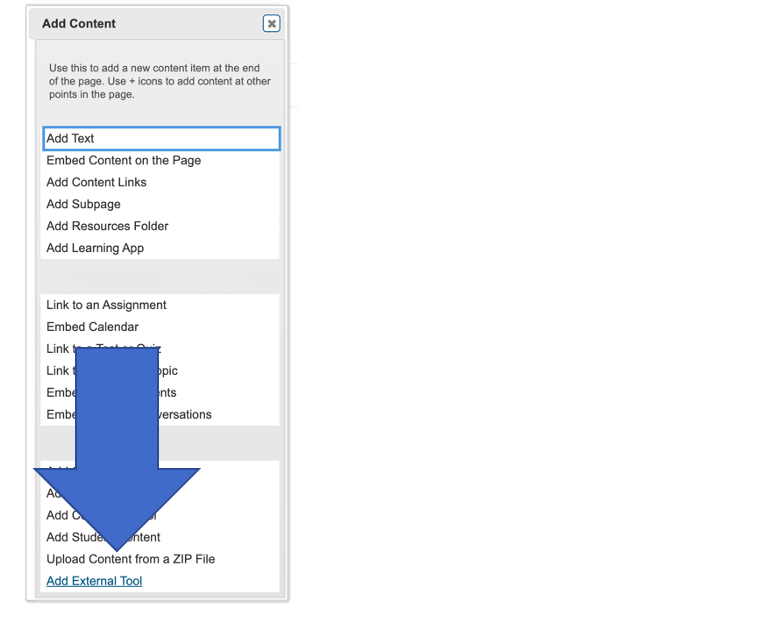 Step 3: Select the tool. If you do not see it, please contact your Sakai administrator.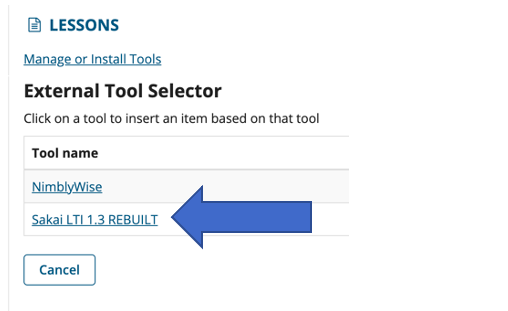 Step 4: Type in a Tool Title. Insert the direct LTI 1.3 link to the content in the "Launch URL" box.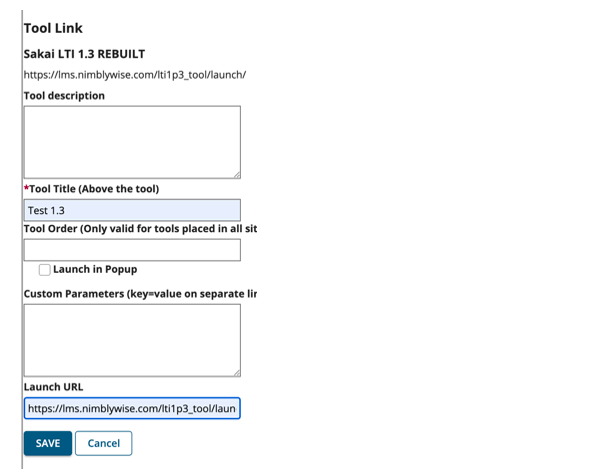 Step 5: The item will appear in the list. You can click on the item name to test and preview the LTI link.