Because Insights reports are dynamically generated based on the filters applied, it can be a challenge to apply the same filters to run the report again. We have developed the option to Save My Report, which saves the filters you have applied so that you can quickly generate the same report again in the future.
On the report that you want to save, click the "Save Report Criteria" button.

Give the report a name and descriptive criteria.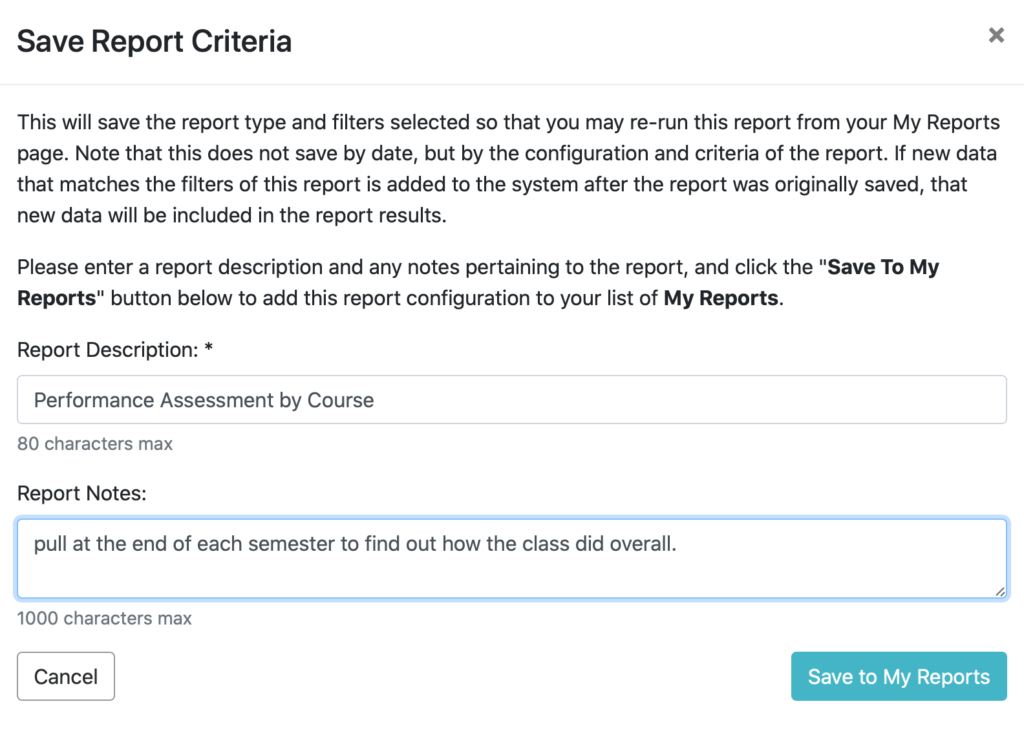 Saved reports appear under "My Reports" in the top drop-down menu navigation.

When you open "My Reports", all saved reports will appear in a list. To return to one of the reports, just click the saved report that you want to open.

— Back to Insights Help