There are many reasons why you would need to view a course as a student: To view a student's progress, grades, or check their answer to a specific question.
Step 1: From the course homepage, select "View this course as: Specific Learner"

Step 2: Enter the email address of the student you would like to view as.

Step 3: Click on the My Skills tab to see that particular student's scores or the Course tab to see how a student answered on a particular question.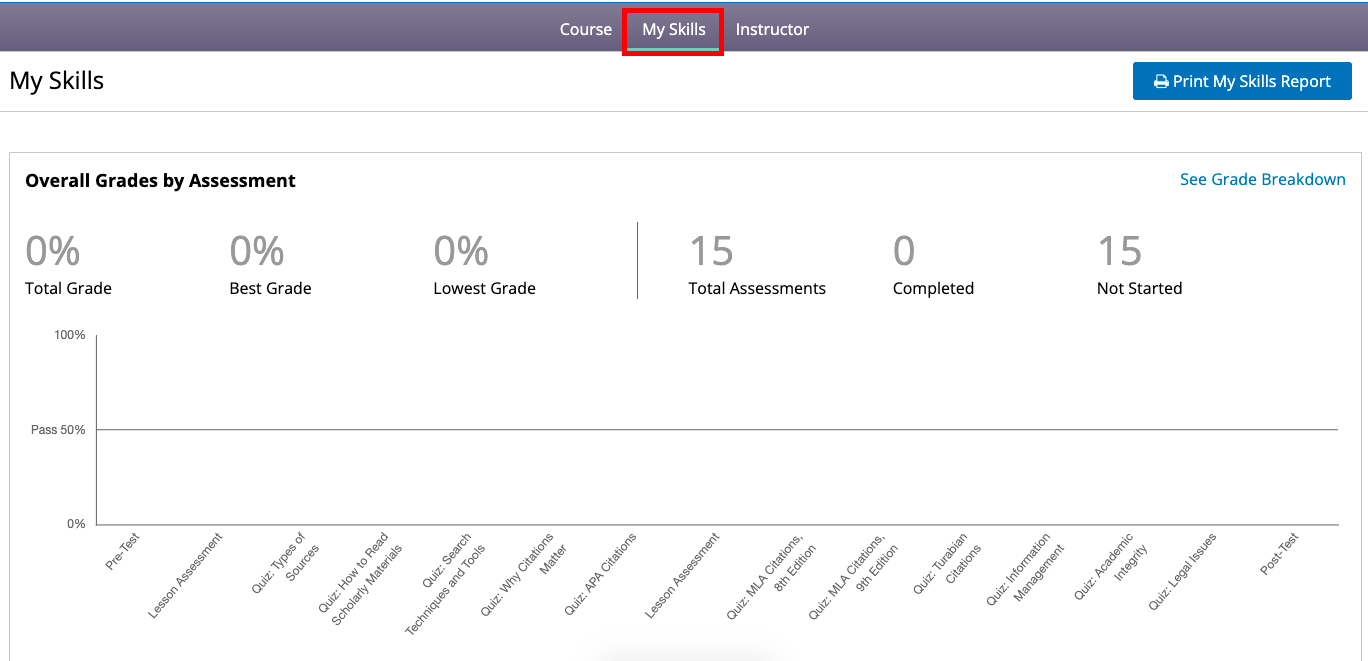 — Back to Gradebook Functions