Admins are able to "reset" a timed exam. Resetting an exam will completely delete the student's attempt and they will be able to start a new timed session within the exam.
Step 1: Within the course, click on the Instructor tab, then Special Exams.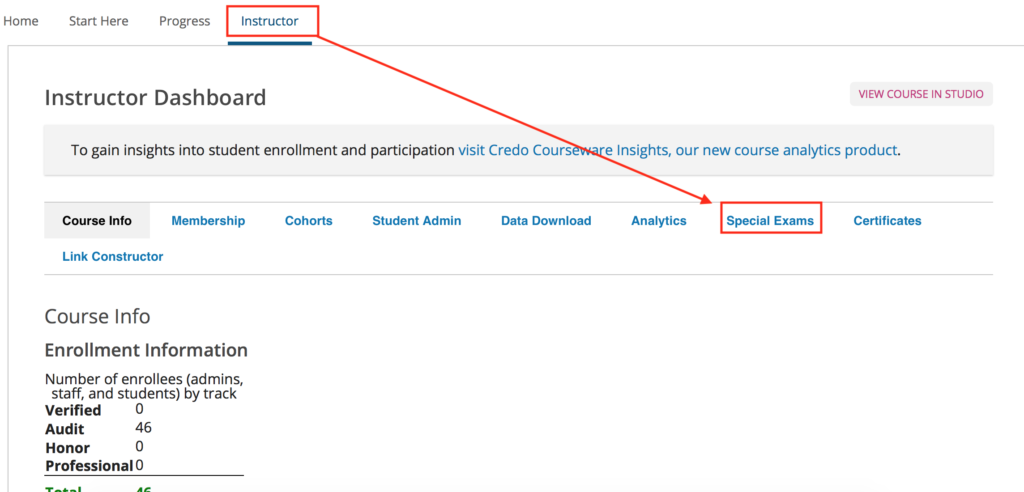 Step 2: Click the Student Special Exam Attempts accordion to view the names of students who have taken the exam.

Step 3: Locate the student in question (via the search box) and click on the X to the right of their attempt to delete it.
— Back to Gradebook Functions