Step 1: Under the "Settings" dropdown in Studio, click on "Schedule & Details".
Step 2: Under Course Start Date, select the current date.
Step 3: Scroll down and under the "Upload Course Card Image" section, if the box is blank, you will need to upload an image for the course. The default is a logo. Click on Upload Course Card Image, then select the file from your computer and click Upload. Then save your changes.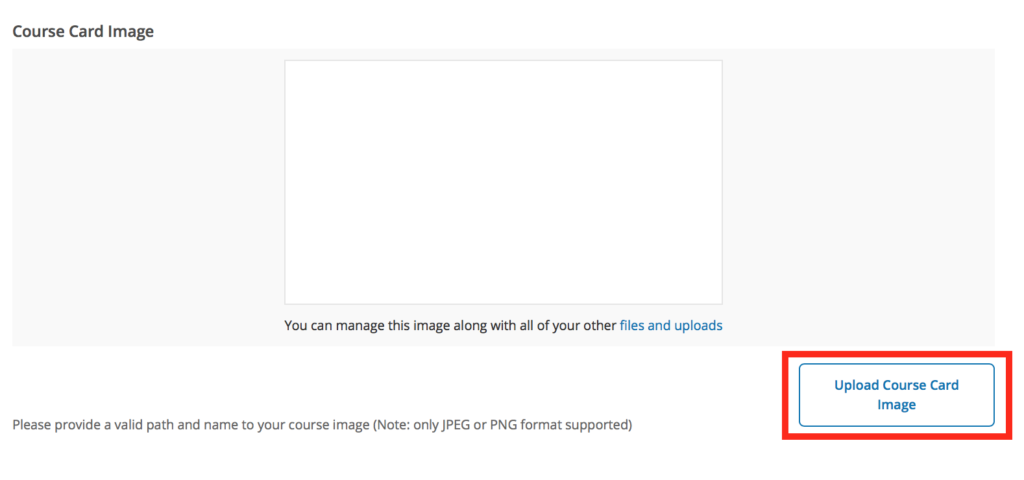 — Back to Content Editing