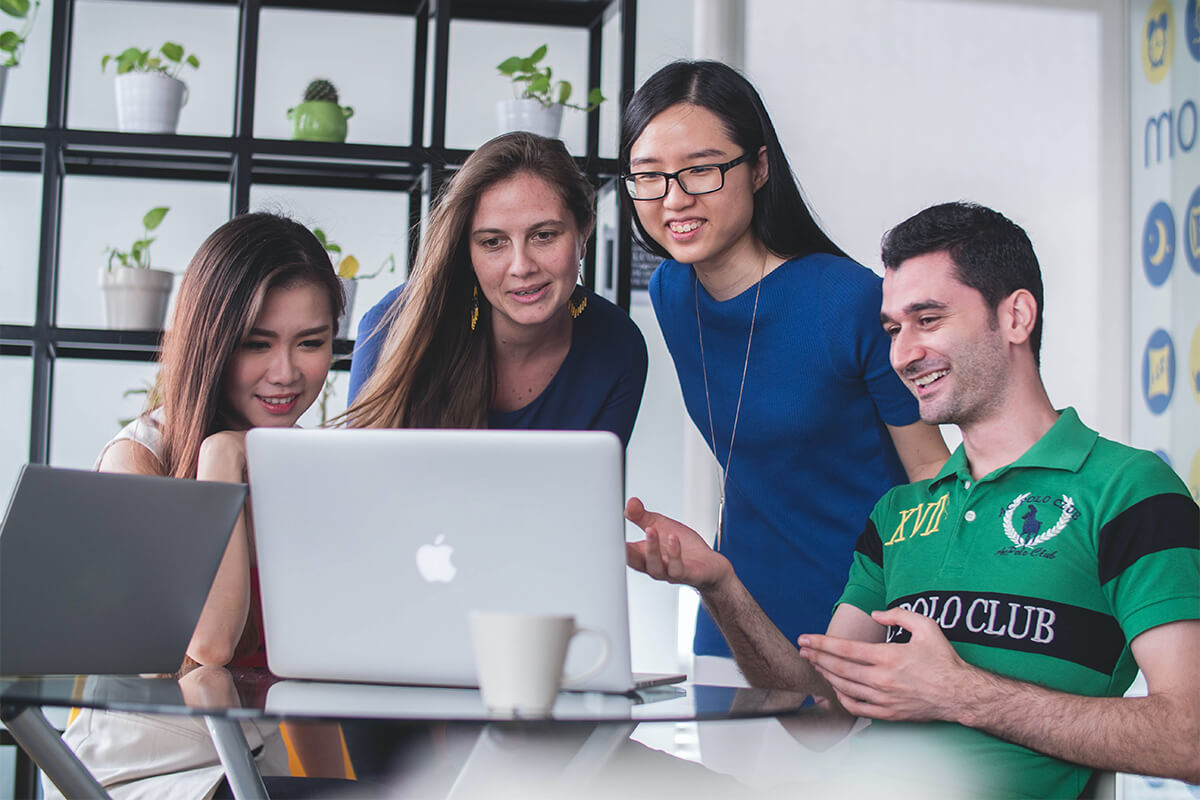 With 2/3 of college grads struggling to launch their careers and only 40% feeling prepared to enter the workforce, it comes as no surprise that a lot of the changes during the college to career transition are uncomfortable for many young professionals. But, more than the discomfort, the transition can actually have an impact on their career later down the line if employers aren't careful. This life transition is one of the most vulnerable stages in an individual's life, and without the right support it can have a long-term negative impact.


At NimblyWise we see these challenges as roadblocks that education, employers, and new talent must tackle together. Recently, our CEO & Founder, Mike Sweet, joined The Career Builder's Podcast to discuss these issues and more. They discussed a few of the ways we see the college to career transition challenges impact the career trajectories of young employees. This is just the tip of the iceberg, be sure to listen to the podcast for even more insight!
Shift in the Nature of Feedback Causes Lack of Confidence
In the world of education, everything is based upon consistent cycles of feedback. Getting a grade back within hours of handing in an assignment, or even quicker in the age of technology, provides that instant gratification of knowing a job has been done well. However, in the world of work, things aren't the same. Managers are busy, burdened by workplace duties and stress, and many don't have the time to be the mentor new employees are truly searching for.

Beyond this when young professionals share ideas that aren't accepted with no insight as to why, they can often shut down with confidence reduced. Since they don't understand the intricacies of how companies work quite yet, they may not understand that there are factors at play beyond their control. Their idea not being implemented may have nothing to do with the quality of their work but other priorities at play or resource constraints. But if these things aren't made clear to them in the form of feedback, they can get in their head, take it personally and disengage. This can sometimes impact their long-term confidence and career trajectory.
Navigating Ambiguous Situations Causes Work-Induced Anxiety
Gen Z is being called the most anxious generation, with over half surveyed sharing that they've experienced anxiety in the past month. Anxiety is typically induced by a fear of the unknown. So, when employees are asked to navigate new situations without clear guidance, they become lost. They get wrapped up in second-guessing themselves, wondering how to solve the problem, scared to ask stupid questions, convinced they're doing it wrong. This in turn causes even more anxiety! A recent survey by the World Health Organization shared that workplace anxiety causes nearly $1 trillion in lost productivity annually. It's critical to remember that many situations are messy without a straight-forward path forward. As managers, we need to provide support to young professionals so they don't "seize up" when they face ambiguous situations. NimblyWise's real-time learning framework provides a set of tools to help people to keep moving forward even when they are initially confused or overwhelmed.
Lack of Support & Resources Causes the Feeling of Isolation & Disengagement
Most schools and companies don't do a great job today with preparing students for the world of work. There's a constant debate on who holds the onus for this career preparation. Regardless, without the support to navigate this change, new employees report feeling lost, overwhelmed, anxious, and constantly in a state of struggle—all feelings that ultimately lead to disengagement at work and lack of employee retention. The fact that they're coming from a higher education environment that was literally built to support their growth, it's hard to transition to a place where the focus is largely on the top and bottom line of the business.
So, how do we fix these problems?
How to Avoid the Negative Impact to Cultivate Employee Engagement
The solution to avoiding this negative impact and more cohesively welcoming new talent to the team without the major culture shock is personalized training solutions. While anyone can go through onboarding or have an in-house mentor, personalized coaching from a third party that allows them to work through these challenges in real-time can have a true impact on their long-term success. They're able to avoid these negative effects by working through these challenges with a coach who has navigated the business world themselves and can easily empathize and put themselves in the shoes of these new professionals.

This is what NimblyWise programs provide. Our carefully curated learning methodologies have been developed with the greatest minds in business, psychology, and education to design unique training and coaching programs that can supplement the traditional training provided by organizations. If you want to learn more about how NimblyWise can help your team feel valued with personalized training and coaching, let's chat. Book a 30-minute complimentary consultation with NimblyWise Founder & CEO, Mike Sweet to discover how we can work together to empower your team, cultivate employee engagement to increase retention, and spark business growth!