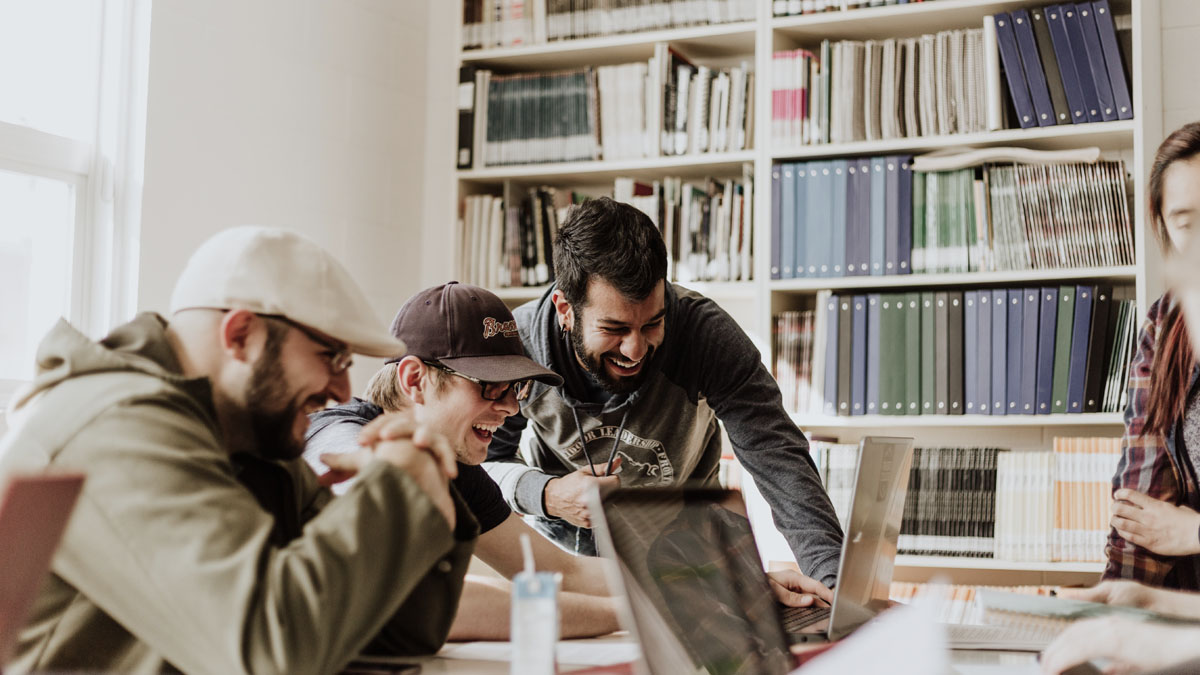 As we return to the office and as more and more Gen Z employees are finally landing their first gigs after a tumultuous last year of college—how do employers adapt and welcome this new generation that has had a non-traditional entry into the world of work?
Harvard Business Review released an article
recently explaining how the environments and situations we experience early in life shape how we navigate the world around us. They shared that Boomers were raised by parents who saved every penny and worked at the same job their entire lives due to the Great Depression and WWII. Millennials lived through 9/11 during the most pivotal part of their youth and experienced a recession as they entered the world of work, which makes them a little more apt to find meaning in what they're doing with their lives after these negative experiences. Now, for Gen Z, the way they navigate their future will likely be highly influenced by the trauma experienced during the pandemic. While there isn't data quite yet, you can expect them to be a little more high-anxiety and aware of emotions. Adjusting to the world of work may take them a bit longer, as they missed a key year of exploring their passions and building interpersonal communications skills while learning remotely.
But that being said, if fostered correctly, Gen Z has the potential to rise above and become great assets to your team. Here are a few ways you can create a post-pandemic company culture that really supports their growth and development:
Incorporate Development Programs to Cultivate Personal & Professional Growth
Programs like NimblyWise's Real-Time Learning Program are focused on cultivating self-awareness, confidence, and courage, while learning and developing soft skills that weren't taught in school. One positive is the pandemic has already taught some soft skills like flexibility and adaptability quicker than ever before—this is something you can really channel in your younger generation for greater organizational success!
Introduce Intergenerational Mentorship Programs
The transition to the world of work is already difficult without a pandemic. Many Gen-Zers are likely experiencing extreme discomfort as they enter their first full-time role post-pandemic. By offering intergenerational mentorship programs, not just weekly one-on-ones with their boss, Gen Z employees will learn from a seasoned employee what it means to be in the world of work and how to navigate challenges as they arise.

Another option is offering third party coaching and training, so an unbiased professional can help Gen Z navigate the workplace and overcome obstacles in the way of growth and greater contributions in their role. This is just one thing NimblyWise can help with!
Place Importance on Employee Wellness Programs
Gen Z was already the most anxious generation to begin with. Since the beginning of the pandemic mental health in general has taken a turn for the worst with about 40% of adults reporting symptoms of anxiety and depression in early 2021. To ensure the next generation of your workforce is supported, to avoid burnout, and to take care of the people who will take care of your company—employee wellness programs are a must. Being able to cope with stress, having mental and physical outlets for anxiety, and understanding they're not alone is critical for the development of your young workforce—and maybe older generations who are less likely to voice their struggles as well.
Offer a Hybrid Work Model for Greater Flexibility
Flex schedules are becoming a staple in innovative workplaces that are on the cutting-edge of their industries. After transitioning from university life where they have full autonomy over their schedules, and over a year of logging in from home—to gain top talent amongst Gen Z, you may have to be a little more flexible. A recent survey by Citrix Systems found that 90% of Millennials and Gen-Zers do not want to return to the office full-time post-pandemic. So embrace technology, trust your employees to thrive in this new work environment, and allow them time to develop inside and outside the office.
NimblyWise Can Help Your Gen Z Employees Thrive Post-Pandemic
Our NimblyWise programs are developed to meet each individual employee where they are at in their career journey. Each participant is assigned a third party coach who can listen to them, help them discover their skills gaps, and rise above the challenges in real-time to become confident, strong young professionals, despite the hand they've been dealt the past year and a half. Let's chat about how we can help your young employees integrate into the workforce seamlessly to help both them and your business reach new heights!