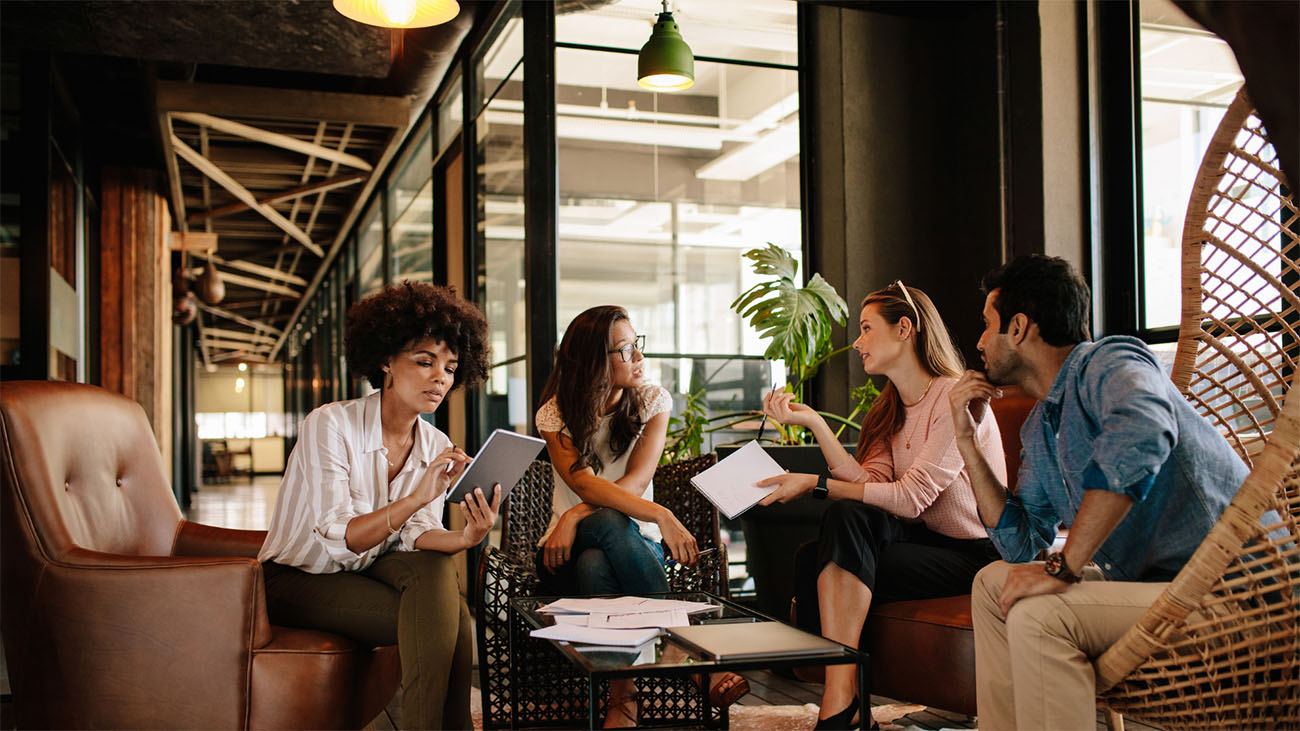 Today, less than 15% are engaged at work and only 20% feel passionate about their jobs. But how many are doing something to change that on a day-to-day basis? They say the grass is greener where you water it, but not many people adopt that mindset before deciding to jump ship. Yet, once you start a new role, it becomes a vicious, eerily similar cycle. That's why we've decided to do a 4-part blog series on what YOU can do to take your future, your happiness, and your success into your own hands—rather than, one, relying on your organization to change for you, and two, quitting and trying to find greener pastures, only to get stuck in the same rut.
Each week we'll cover a topic that's plaguing the workforce today. We'll feature tips, tricks, and facts about how to make positive changes that will make you not only happier and more productive at work, but happier and more fulfilled in life.
First up?
Belonging at work.
Why Connections at Work Matter
We're living in a world where it's increasingly difficult to make connections. As our reliance on technology grows, the basis of our relationships are becoming slightly more difficult to navigate—which impacts the way people feel on a day-to-day basis. Cigna Health conducted a study called Loneliness and the Workplace, which reported that over half of people feel lonely on a daily basis at work. They found it was mostly because they lacked social support and didn't have enough meaningful interactions. With over 90,000 hours spent at work in a lifetime, it's important to realize when you're feeling isolated and down. These feelings can lead you to quit unnecessarily or become disengaged. Instead, you have the opportunity to create silver linings and maybe reinvigorate your outlook for long-term growth by becoming a part of a bigger mission and purpose!
3 Ways to Cultivate Connections & Belonging at Work
So, how do you create connections and foster a sense of belonging at work that will help you love your day-to-day life again? We have three things you can start with:
Find a Mentor, Coach, and/or Work Bestie
Not everyone you work with is going to be your best friend, that's no secret. But interpersonal relationships at work are so important! Those who have mentors and/or friends at work consistently report being more fulfilled and included at work. When you have people to help guide the way, or commiserate with, it makes work a more bearable and easily navigable place.
Align Your Goals & Values with Your Company's
What is your why and how does that tie to the mission? Sometimes you may have to dig a little deeper than the superficial here, but in the end, when you've found a way to get fulfillment from your role and your work, it will all come together. It will allow you to show up authentically and be yourself, while helping your organization and yourself at the same time.
Be Willing to Learn from Others
A lot of the time when we feel like we don't belong at work, it's because we're feeling a little lost. Whether it's a project you're working on or a new skill you're trying to use that's not going so hot—it's easy to give up and feel isolated when you feel all alone in something. Ask questions, talk to your co-workers about what they think, and allow them to teach you! When you're a part of that open communication, it's easier to feel more meaning and belonging in your current tribe.
Stay Tuned for More in Our How to Make Your Job Work for You Series—Coming Each Week This July!
Anyone can feel like they belong at work, you just have to be intentional, open, and sometimes, dig a little deeper within yourself to find meaning. We've got many more tips up our sleeve for how you can embrace your current situation and use it as an opportunity to not only learn but thrive. Our NimblyWise programs are designed to help talented professionals harness the power of their mindset, skills, and interpersonal relationships to level up in life and their career. If this is of interest, follow along and get in touch to discuss how our one-of-a-kind professional training programs may be right for you!