How to Attract & Retain Top Talent
In the New Era of Hybrid & Remote Work
How do you attract and retain top talent in the new era of the world of work? We know you want your top talent to both stay at your company and thrive!
With the world of work now centered around remote and hybrid connections, plus generational differences between employees, is retaining and attracting top talent possible?
It's time to adapt and create a thriving company culture that retains that top talent you're in search of.
LET OUR GUIDE PROVIDE YOU WITH THE SHIFT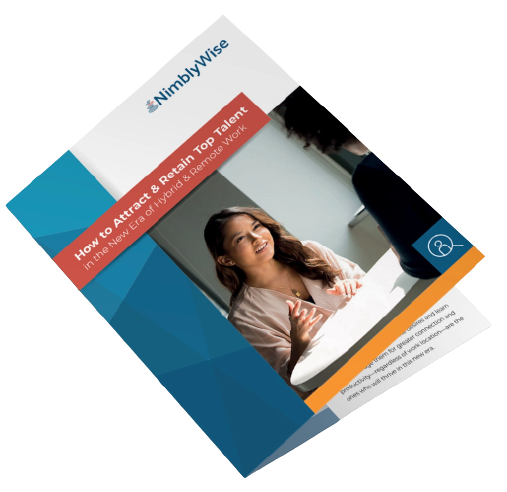 By providing your email, you are giving consent to NimblyWise to send you an email of the eBook.